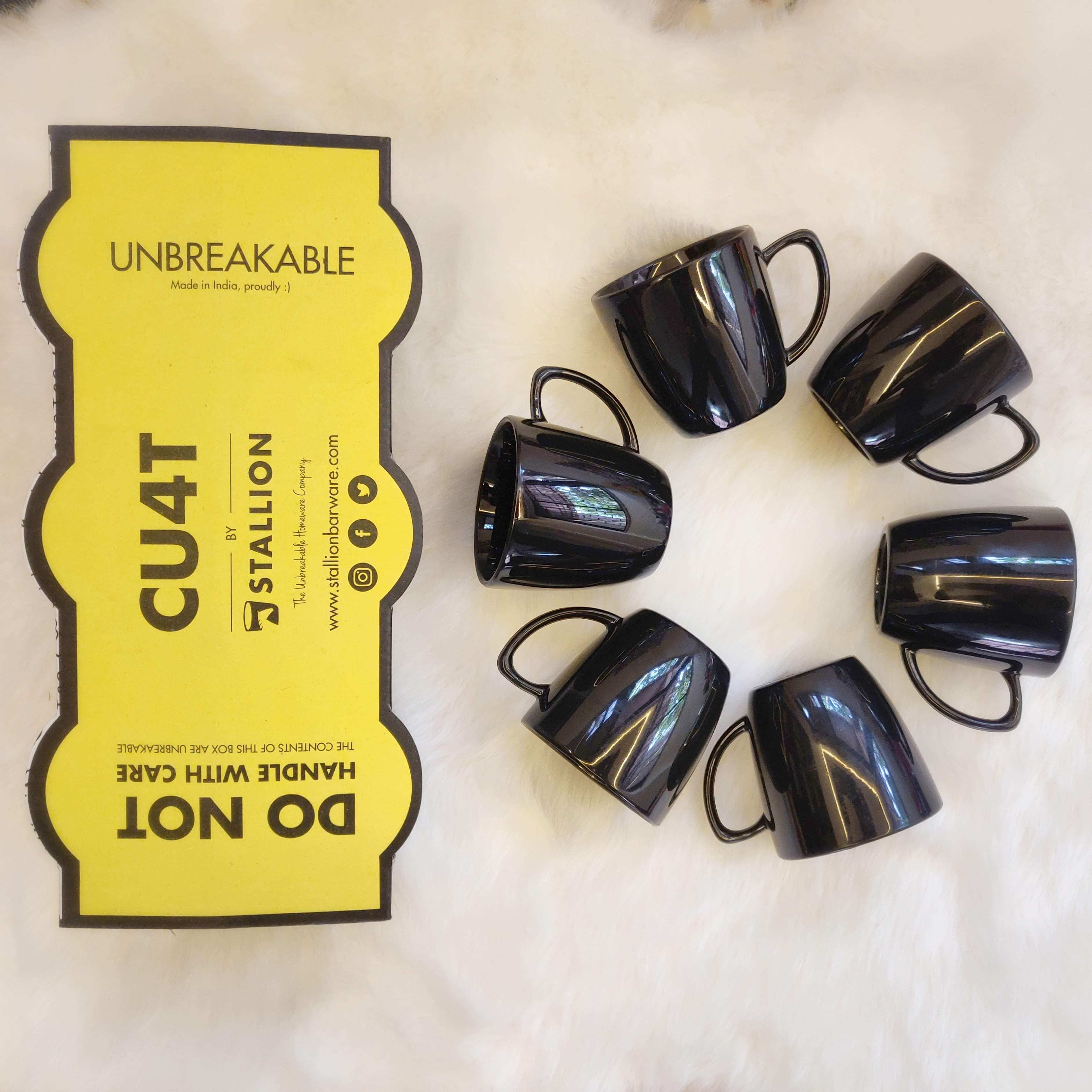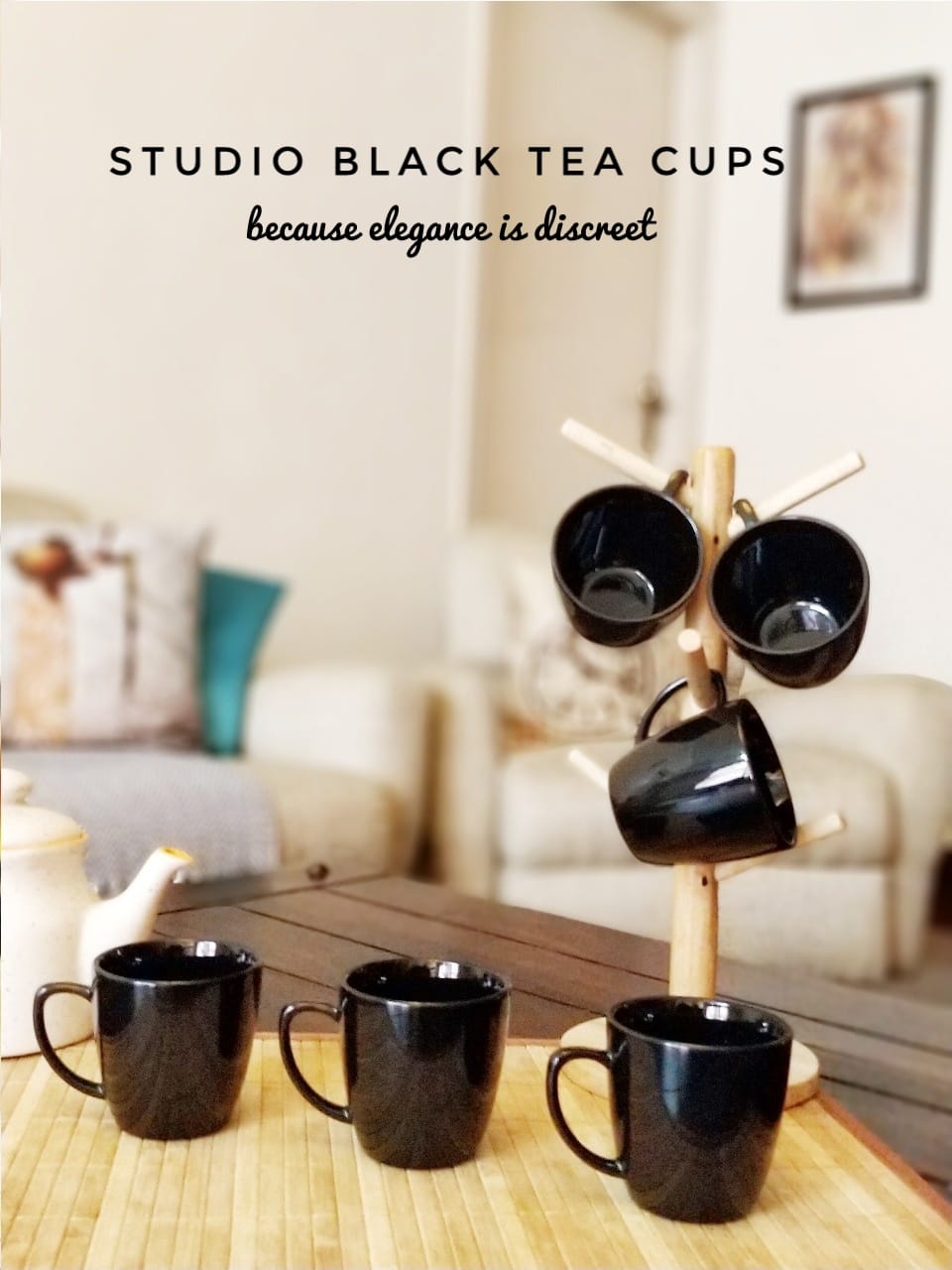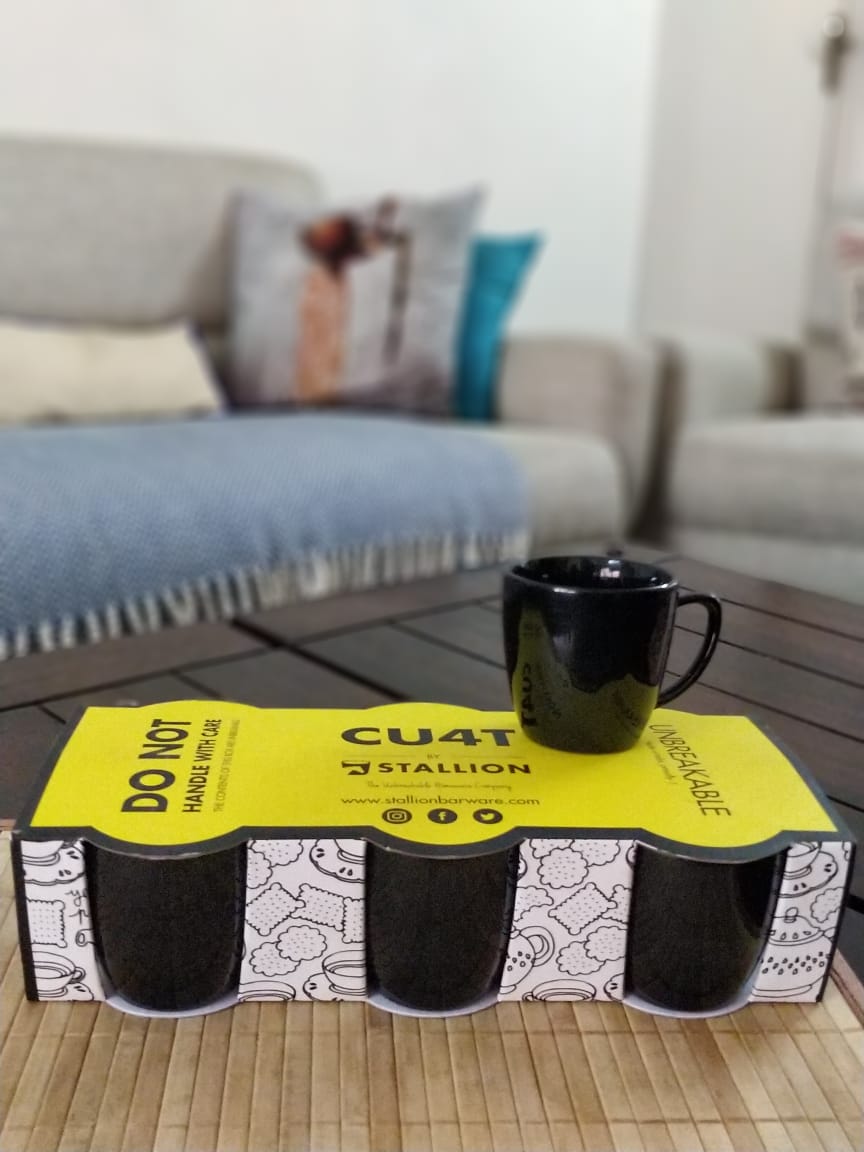 Unbreakable Tea Cups - Set of 6 - Black
CU4T - See You for Tea. Tea is always a good idea, and so are these unbreakable tea cups. Whether you wanna serve tea at your home or at office, all you need is the magical CU4T Studio Black collection of tea cups. These are exclusively designed to bring along a retro feel straight into your Tea time. Sip tea in style as black adds a whole feel to your next round of tea. Did we tell you, these make an awesome and thoughtful gift for your loved ones too. Stallion Barware products are carefully designed to suit the requirements of professional bartenders as well as home makers. Stallion products are made from a hard polymer called "polycarbonate". This is the same material that is used to make bullet-proof shields. Our products are thus strong and shatter-proof. For washing, either hand wash or use top shelf in dishwasher. Avoid scourers, scrubbers or cleaning clothes that are abrasive. All Stallion Barware products are manufactured using the highest quality FDA approved polycarbonate raw material enabling us to provide pristine clarity and unmatched quality. Products look and feel like glass up to a certain extent but they are NOT glass, all products are high grade polycarbonate. Actual product colours and shades may vary from the pictures in some cases. All our products are food-safe and suitable for serving water, alcoholic as well as non-alcoholic beverages and comply with LFGB migration tests as specified by TUV Rheinland (Germany).

For adding individual box for each mug or set, please mention in the special instructions box while placing your order.

Received one mug instead of two
This is regarding the delivery . I ordered 6 black cups and 2 black mugs but received only one black mug
Paid 1514 through Paytm but received one mug short. as I did not created an account before placing order could not raise a complaint regarding same
Beauty
Best Product Ever.
Unbreakable
Looks rich
Received one mug instead of two
This is regarding the delivery . I ordered 6 black cups and 2 black mugs but received only one black mug
Paid 1514 through Paytm but received one mug short. as I did not created an account before placing order could not raise a complaint regarding same
Beauty
Best Product Ever.
Unbreakable
Looks rich