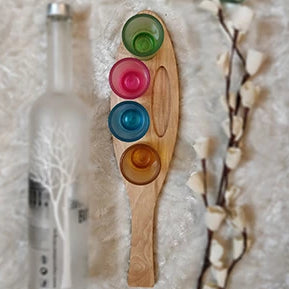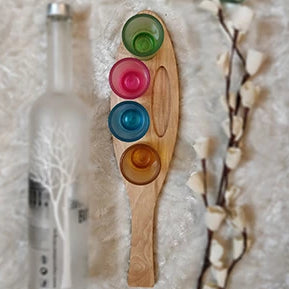 Shot Glasses Platter Unbreakable - 65 ml, Set of 4 by Stallion.
Rs. 1,395.00 Rs. 1,995.00
Material: Polycarbonate (Shatter-Proof Food Safe Plastic)

Colour Scheme: Frosted Multicolor (Six different colors) shot glasses.

MICROWAVE SAFE, Premium Design and Feel. It is CHIP-RESISTANT and BREAK-RESISTANT too!

Package Contents: Four Unbreakable shot glasses

Made in INDIA. The product is made of polycarbonate and looks like Glass, but it is NOT GLASS or Ceramic. The material is TOUGHER & DURABLE than glass/ceramic, but slightly lighter than Glassware/ceramic products in weight. All our products are food-safe and suitable for serving water, alcoholic as well as non-alcoholic beverages.

For adding individual box for each mug or set, please mention in the special instructions box while placing your order.