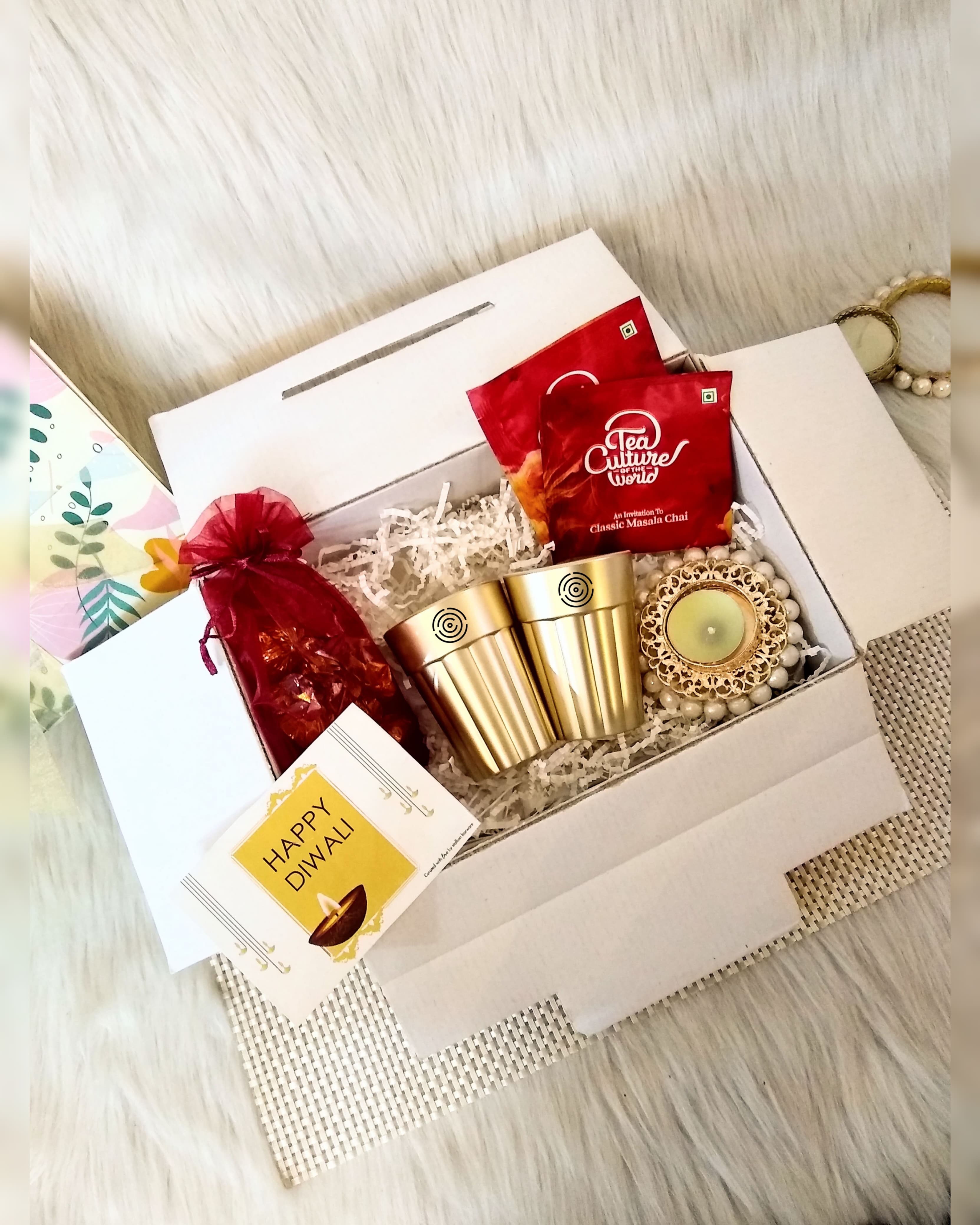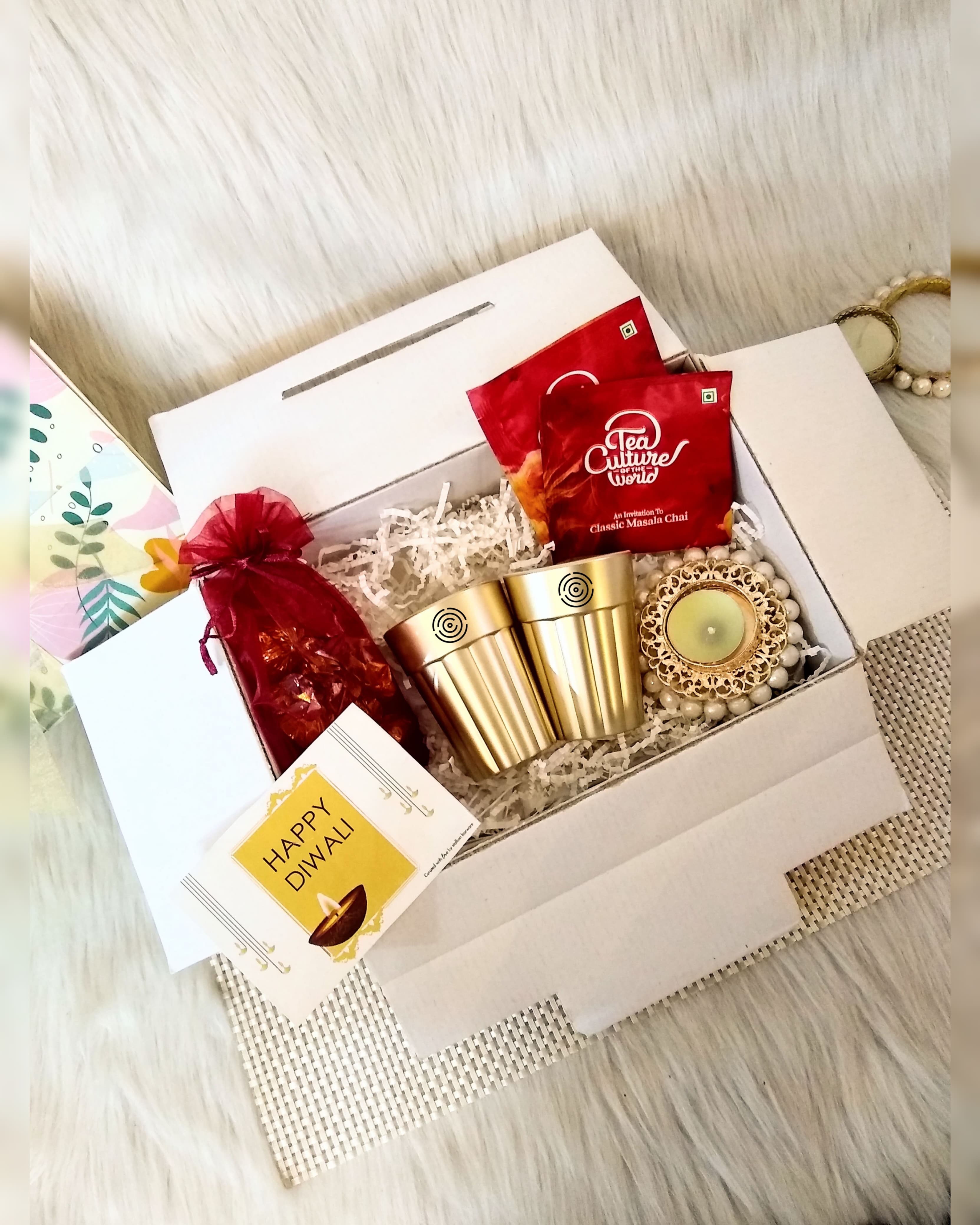 "Golden Tea Culture Gift Box"
Unlike the dozen other cups in your kitchen, these are Unbreakable and designed to make your Tea love flourish. Sturdy, Stylish & Sip-worthy, these Tea cups are made to last and win hearts.
Box Contains,
1. Customizable gold cutting chay  (set of 2),
2. Chocolate potli (pack of 4),
3. Diya (set of 1),
4. Tea bag (set of 2),
5. Customizable message card.
Packed in floral box.


- WASHING INSTRUCTIONS - To be washed using soft cloth or sponge and mild detergents only. Harsh metal scrubs, scrouers or Scotch Brite is to be avoided.