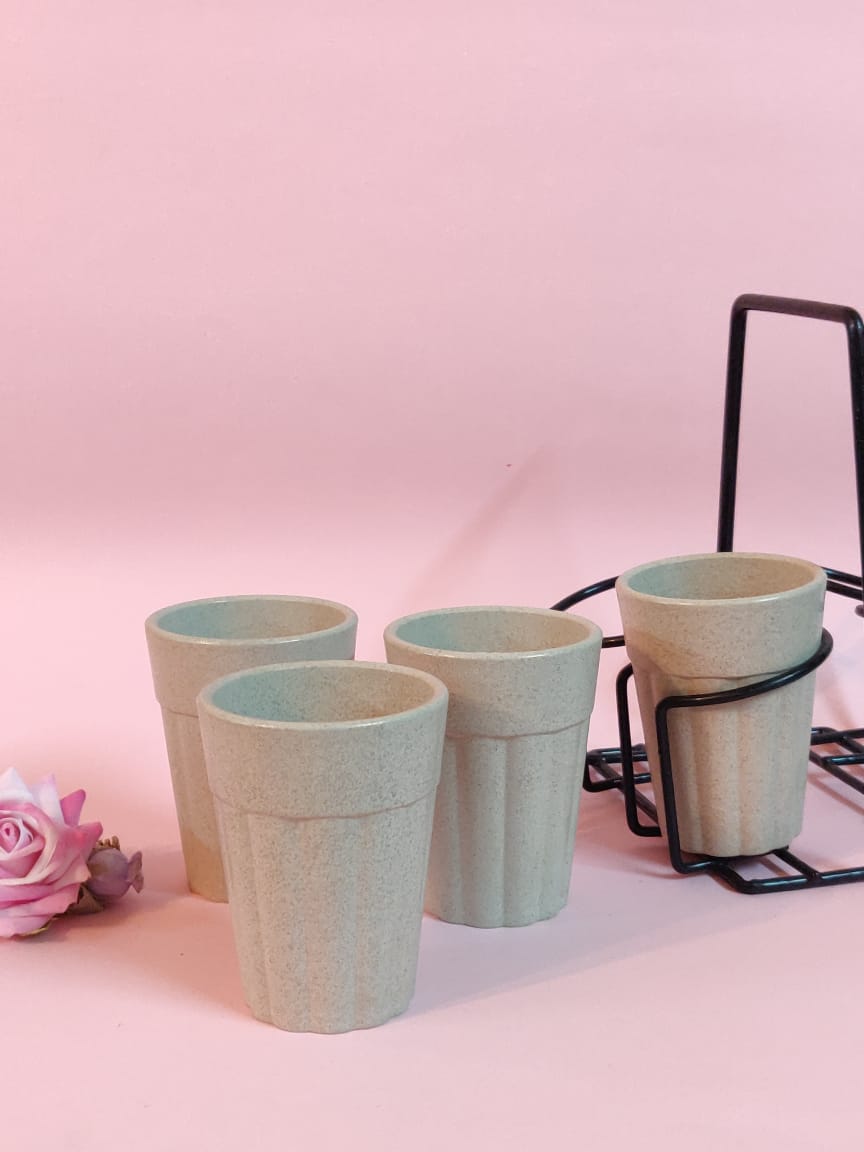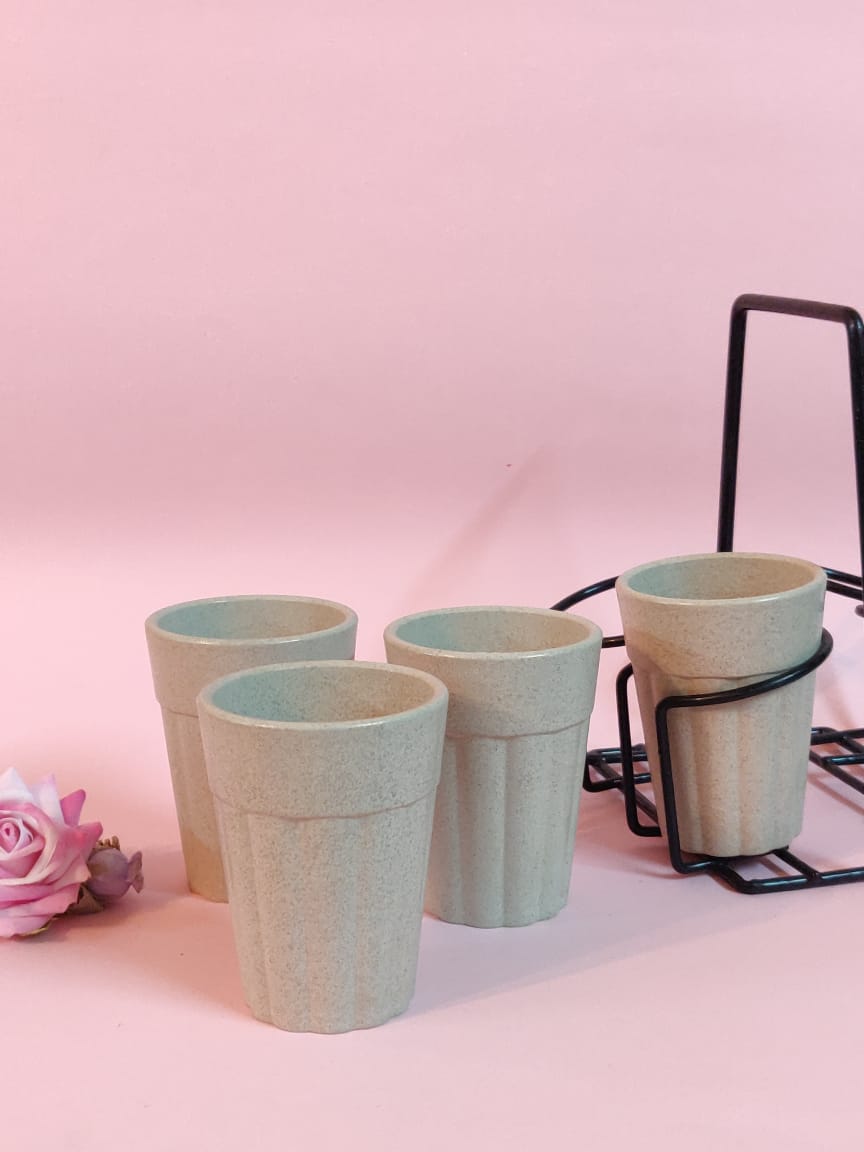 Rice Husk Cutting Chai cups- Set of 4 (150 ml) -Harvest
Meet the cutest and the most sustainable cutting chai cups in town!
Package Contents: - 4 UNBREAKABLE Chai Cups (150 ml each) & a Black Metal Caddy.


Material: Cutting Cups are made of Crop waste, rice husk sourced from Indian farmers & the Caddy is made of Wrought Iron.

Features: Sustainable, bio-based, unbreakable, microwave safe, top-shelf dishwasher safe, Premium Design and feel. It is chip-resistant and break-resistant too!

All our products are food-safe and suitable for serving water, alcoholic as well as non-alcoholic beverages and comply with LFGB migration tests as specified by TUV Rheinland (Germany).

Made in India, proudly!
HARVEST by Stallion is a range of bio based tableware and cutlery produced from naturally available materials such as rick husk. All Harvest products are sturdy, durable and elegant. They are a thoughtful addition to any home, office, restaurant or an event that is aware of its sustainability footprint. It is CHIP-RESISTANT and BREAK-RESISTANT too!
Eco-friendly, made using rice husk
Food Grade
No harmful chemicals like melamine
100% recyclable
BPA Free
No hazardous substances
Dishwasher Safe
Microwaveable

For adding individual box for each mug or set, please mention in the special instructions box while placing your order.