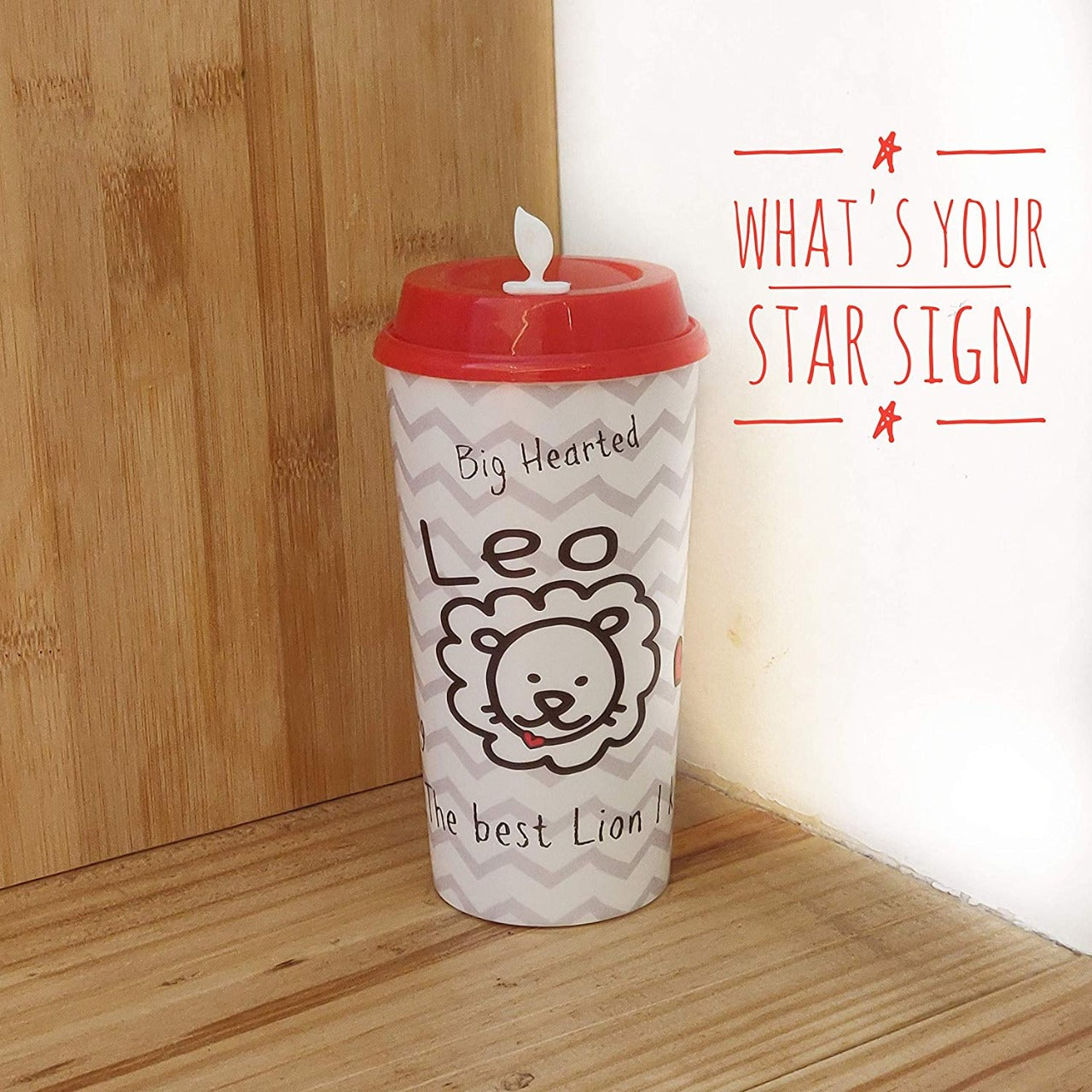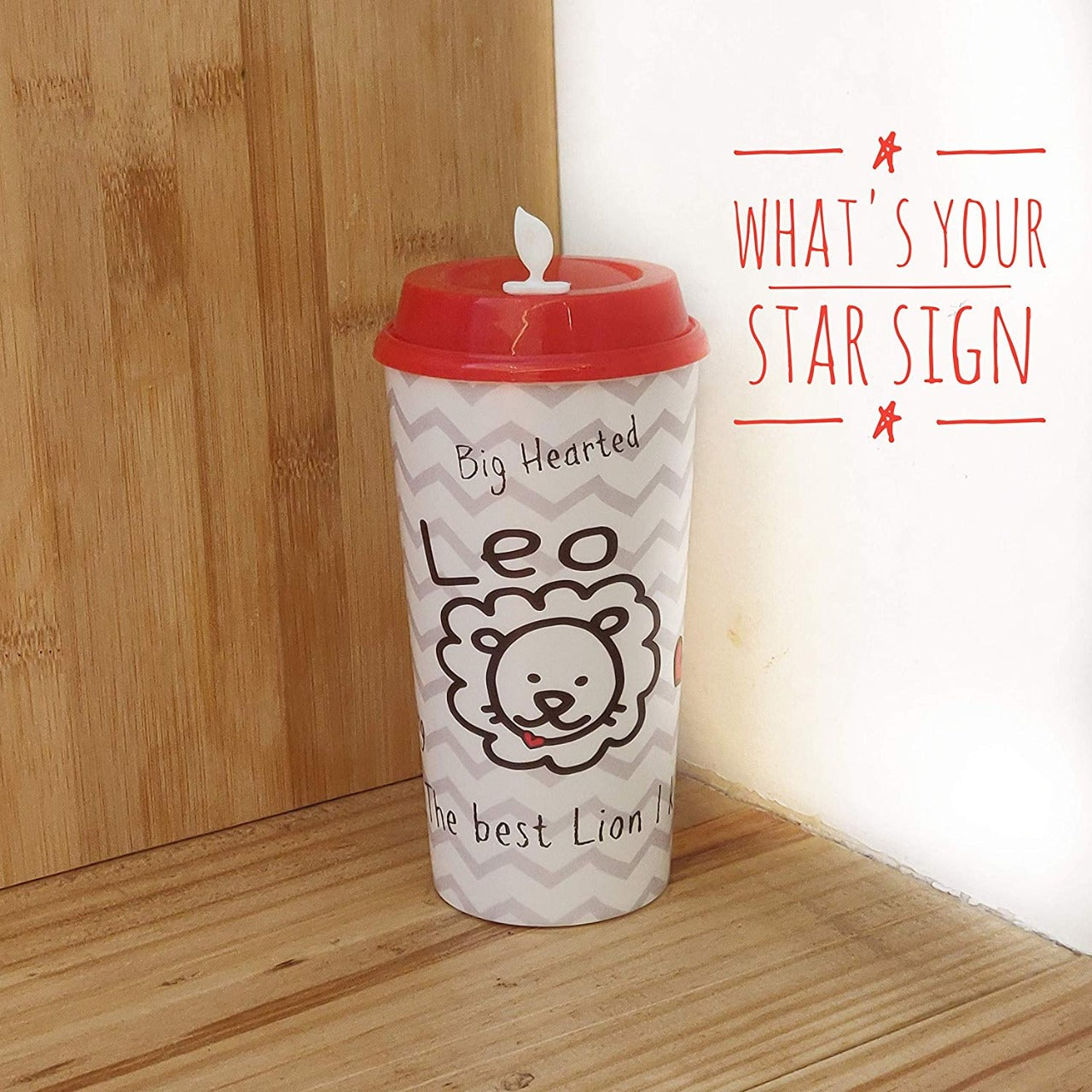 Leo Sun Sign Sipper & Coffee Cup - Zodiac Cups
Am your good hearted Chirpy Cup. You can call me Big Chirpy. Pour in me your signature morning brew, your favourite cold shake or just water and seal me with one of the colourful lids. I promise to keep your beverage enjoyable on-the-go! Take me along every day wherever you go. Am reusable and a good fella at heart. To seal me well, place the cup on a flat surface and after pouring the beverage, gently press to seal the lid. You'll hear a lock sound that suggests you and your Big Chirpy are good to go! As the world's first all-around colourful sipper cum coffee cups, Chirpy Cups are trendy, re-usable, recyclable and environment friendly to the core. You'll love making them a part of your life. PS: Tested for food and beverage safety (LFGB test) by TUV Rheinland, Germany. Chirpy Cups make a perfect birthday gift for all, and a colorful return gift at birthday parties too. Gift it to a friend, your mom or a loved one, or simply buy for yourself and make it your favorite gym sipper.


For adding individual box for each mug or set, please mention in the special instructions box while placing your order.