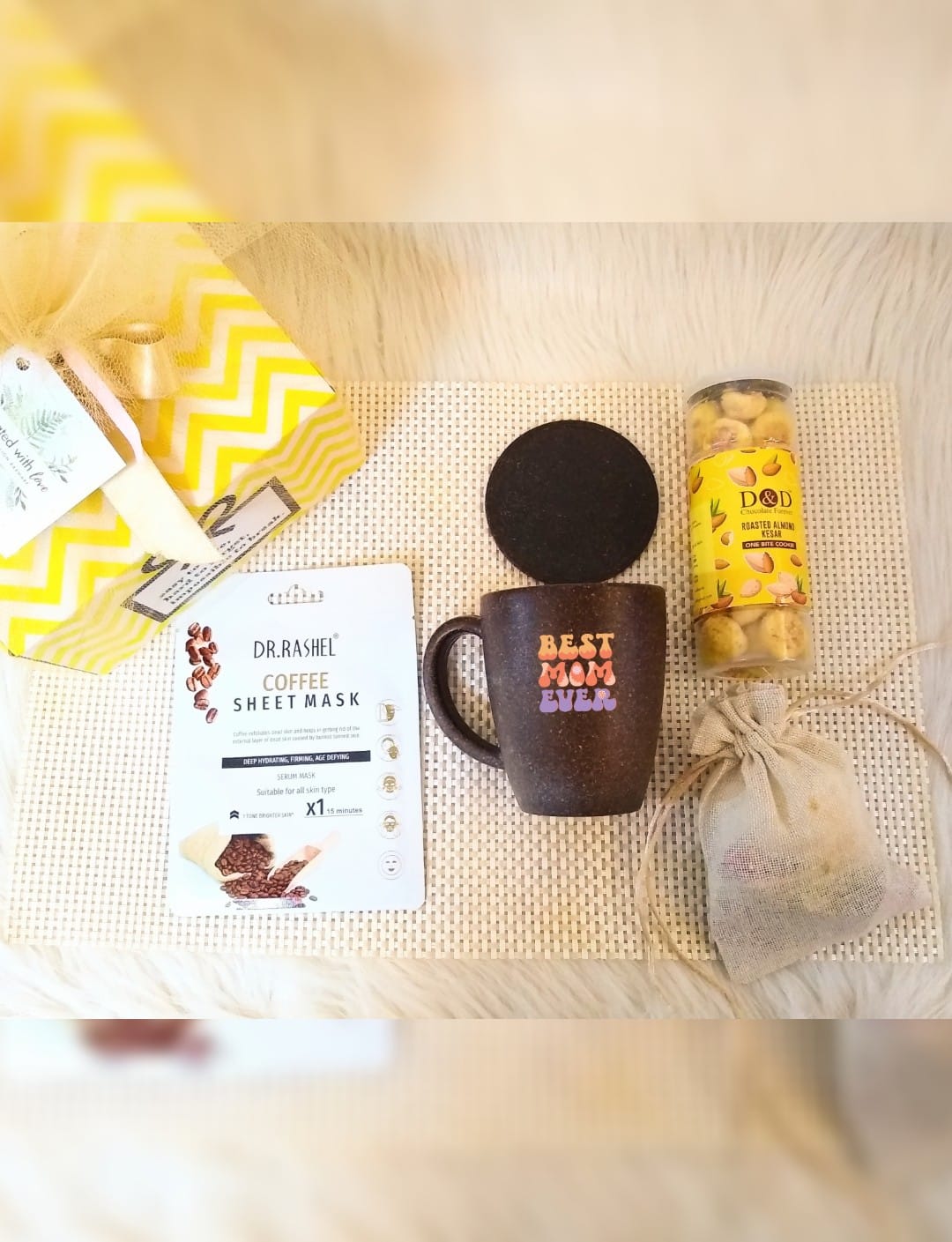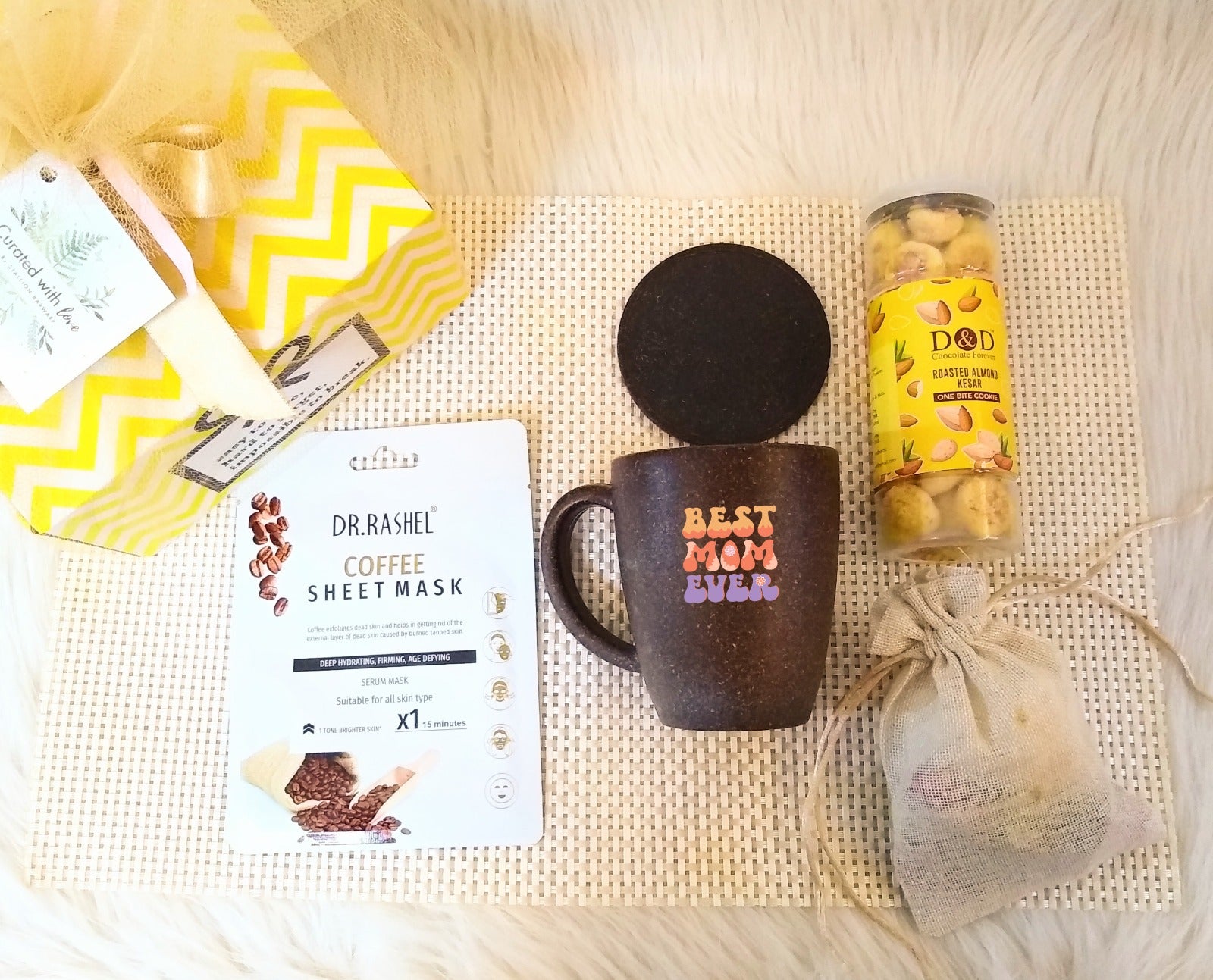 "Hello MoM Hamper Box"
HARVEST by Stallion is a range of bio based tableware and cutlery produced from naturally available materials such as Coffee husk. All Harvest products are sturdy, durable and elegant.
-BOX CONTAINS
One coffee husk coffee mug along with Eco friendly Coaster,
Dr. Rashel Coffee Sheet mask,
Cookies,
Cotton potli bag with chocolates,
Zig-Zag Box.


The most eco friendly gift boxes in town with cups and coasters made of crop waste. Made in India, oh-so-proudly!