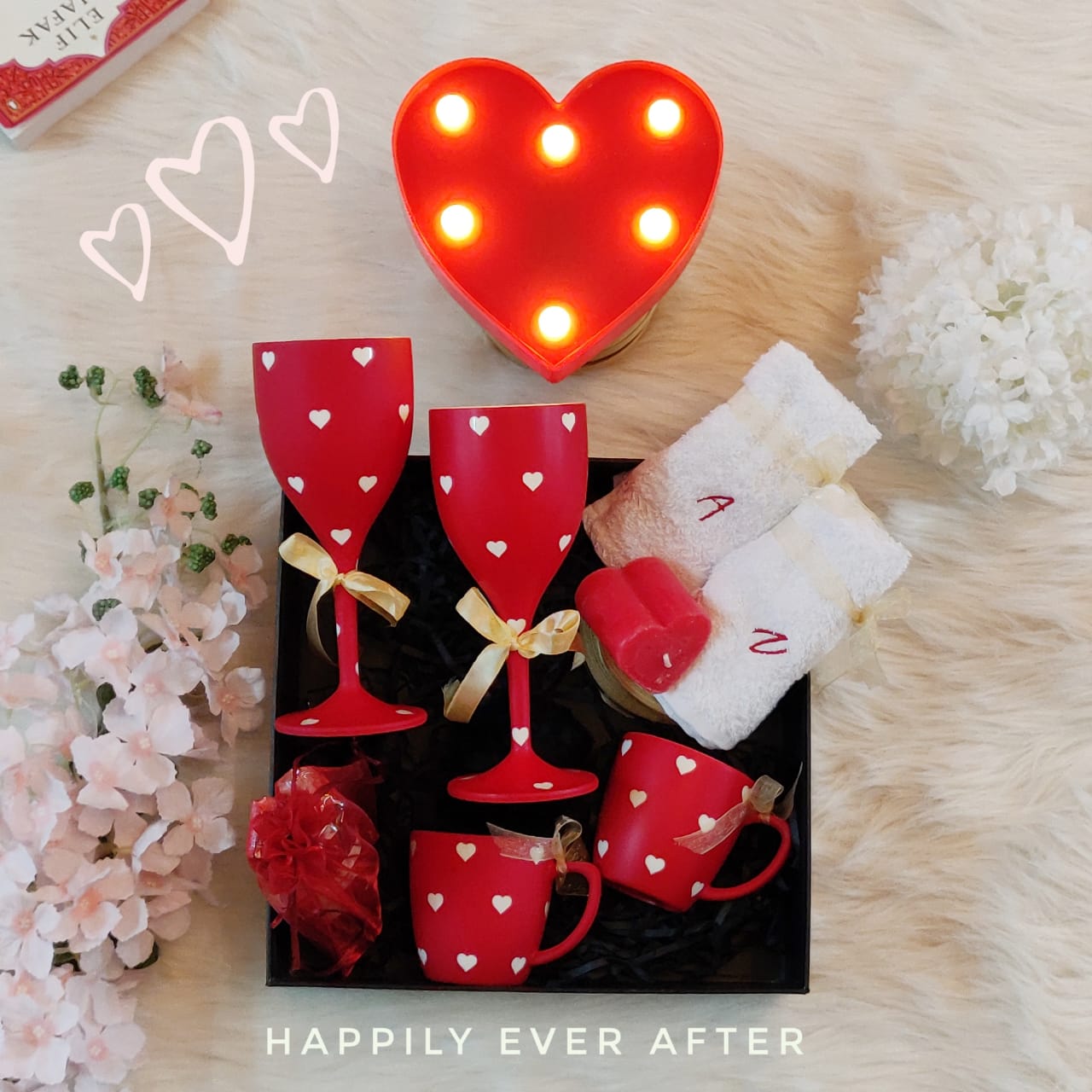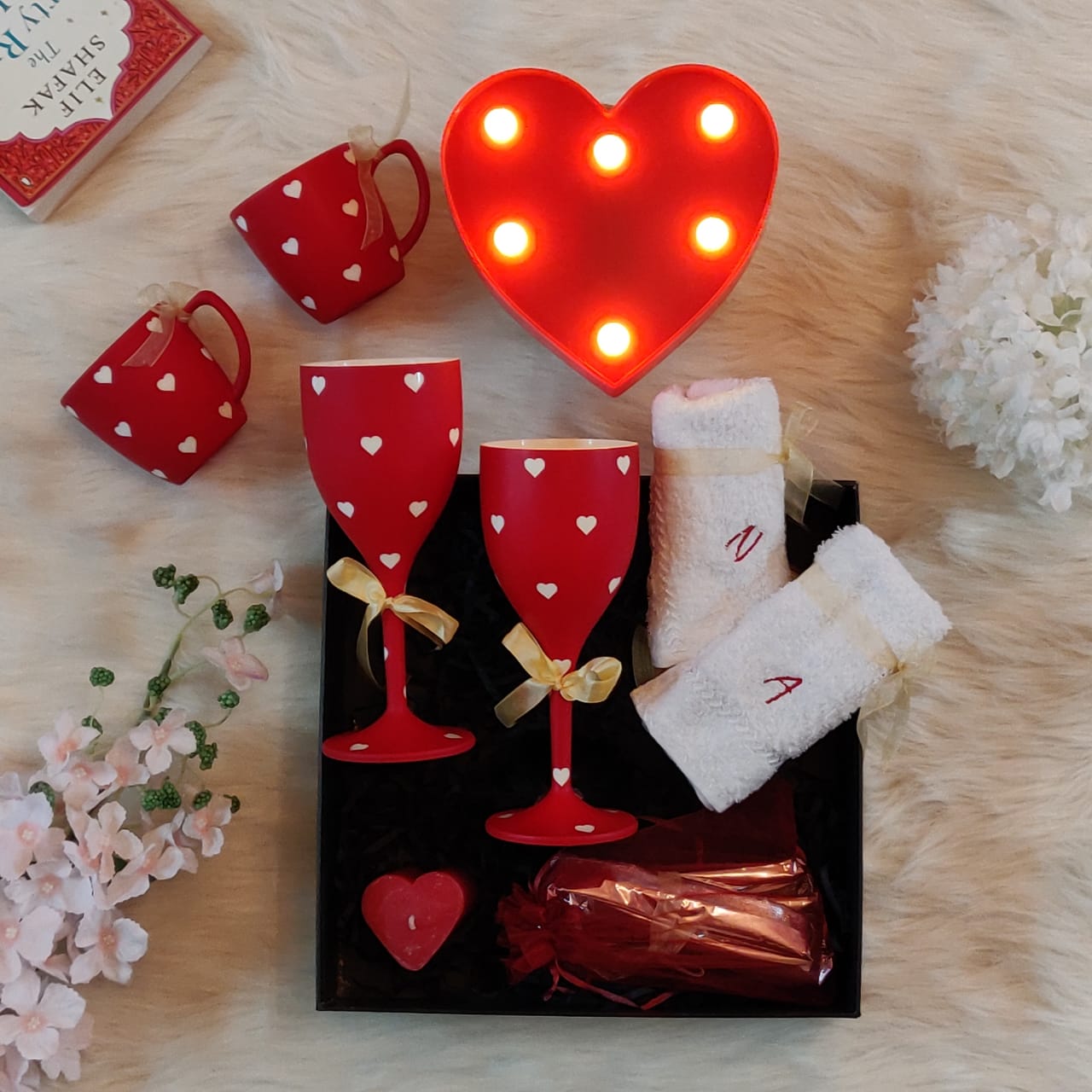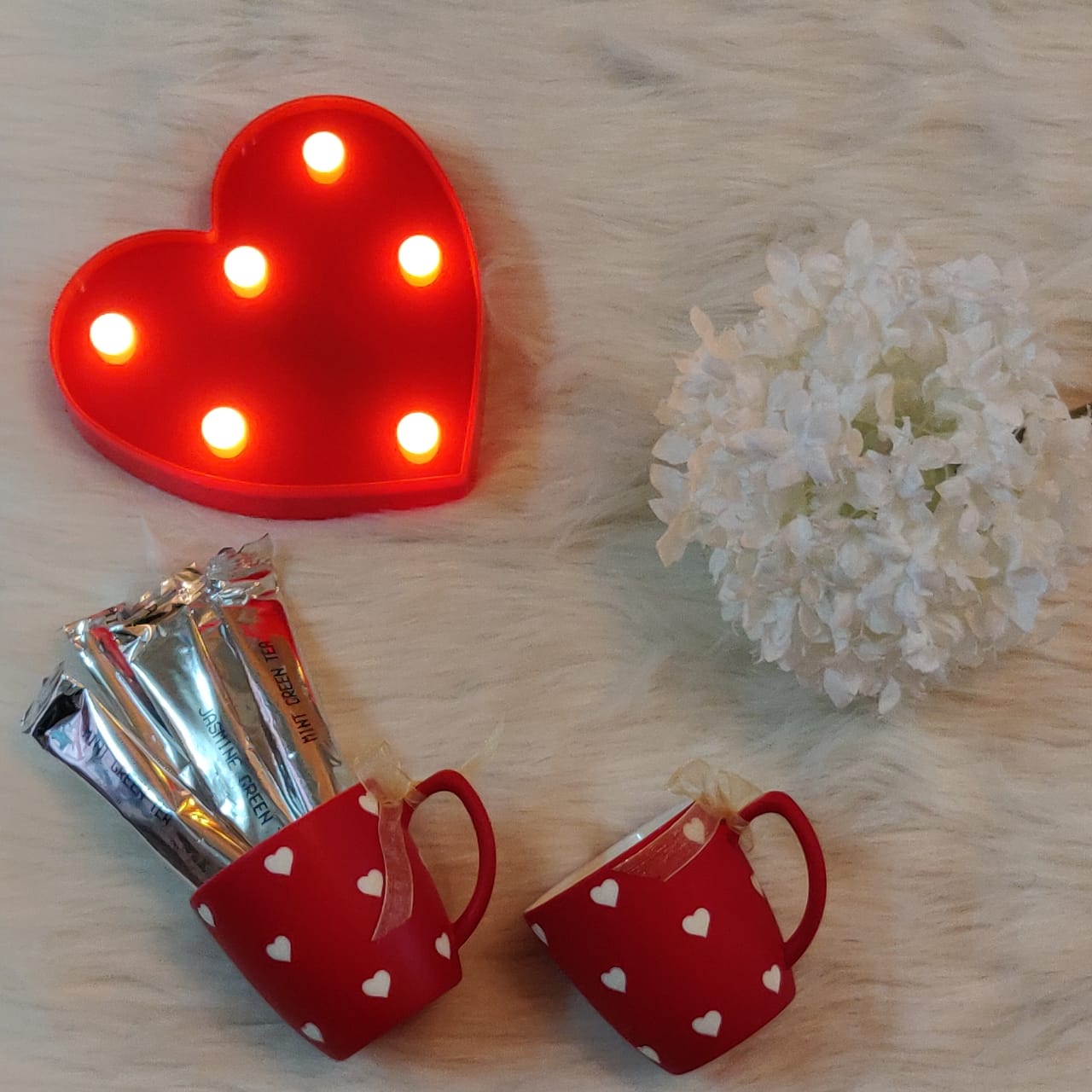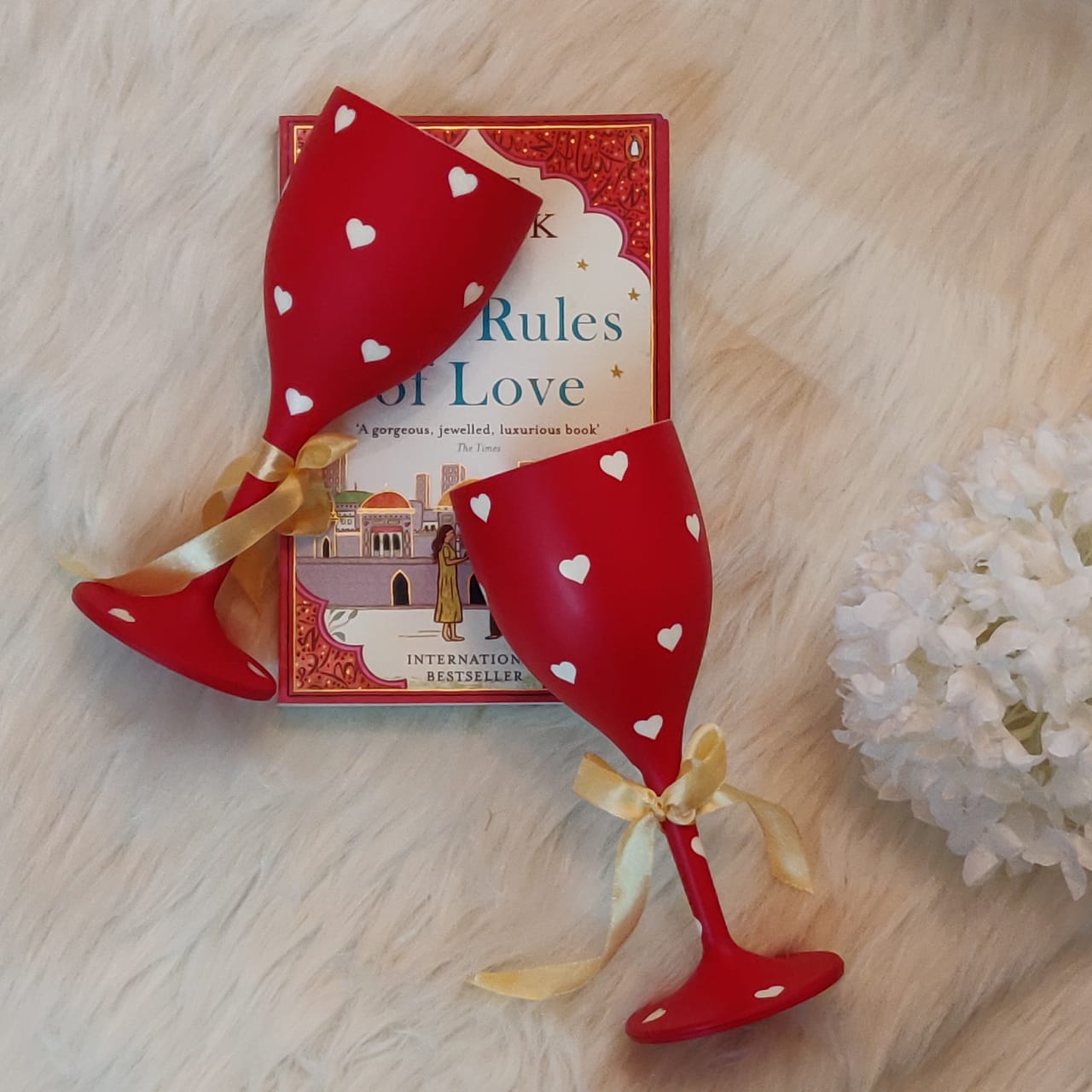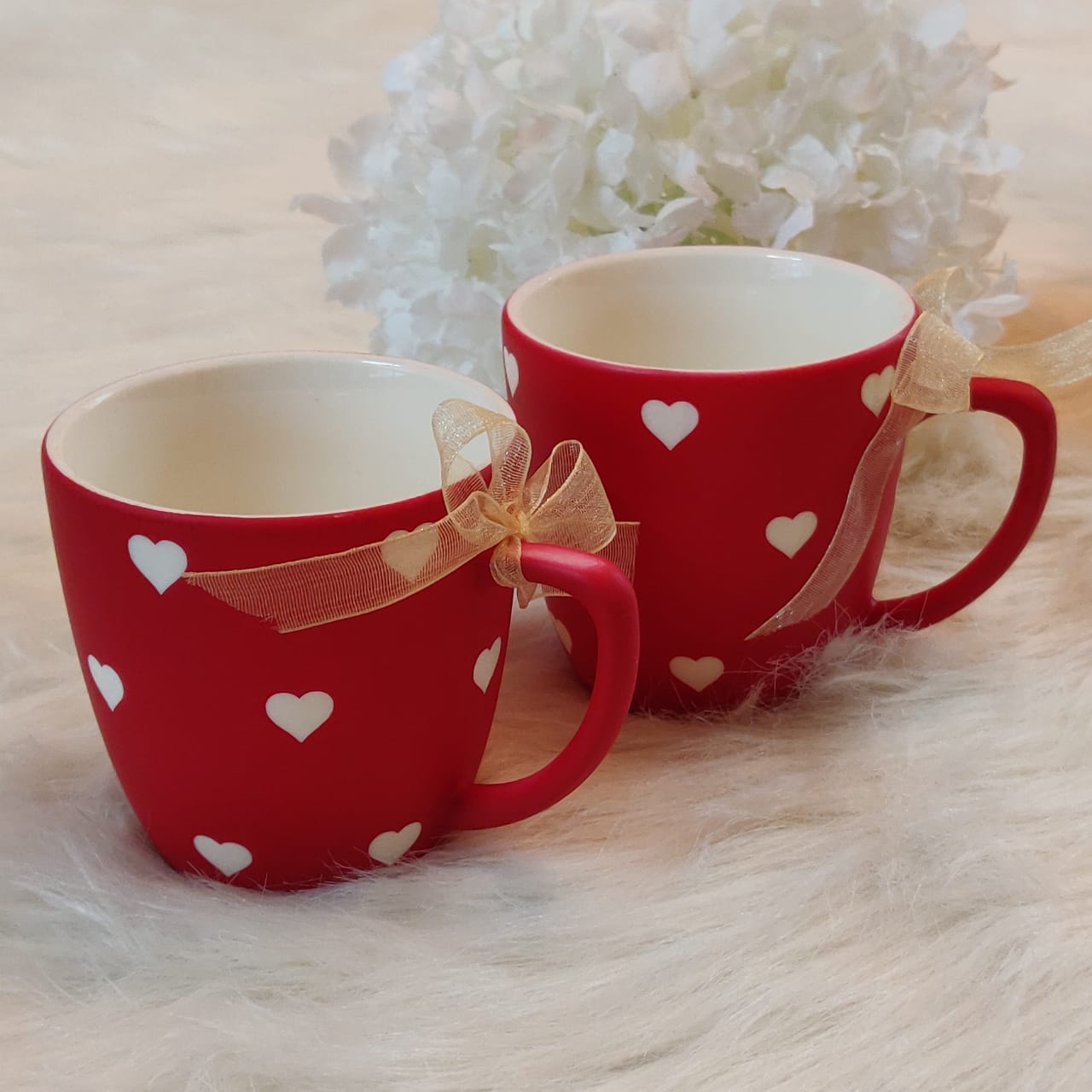 'Happily Ever After' Gift Box
Rs. 2,499.00 Rs. 3,499.00
And they lived happily (aside from a few disagreements, misunderstandings, pouts & silent treatments) ever after. 🥂 ⠀⠀⠀⠀⠀⠀⠀⠀⠀ ⠀⠀⠀⠀⠀⠀⠀⠀⠀ ⠀⠀⠀⠀⠀⠀⠀⠀⠀ ⠀⠀⠀⠀⠀⠀⠀⠀⠀
❤️ •Happily Ever After Gift Box• ❤️
From sipping on a warm cup of tea together in the morning to unwinding over some red wine in the evening, celebrate love & warmth your way. From AM to PM 🥰
Whether its your bestie's wedding or an anniversary, gift them a box of love to celebrate every 'Happily Ever After'. ⠀⠀⠀⠀⠀⠀⠀⠀⠀ ⠀⠀⠀⠀⠀⠀⠀⠀⠀ ⠀⠀⠀⠀⠀⠀⠀⠀⠀ ⠀⠀⠀⠀⠀⠀⠀⠀⠀
Box Includes:
- 2 Unbreakable Designer Tea Cups
- 5 Organic Flavoured Tea Sticks
- Set of 2 Personalised Napkins
- Heart Shaped LED Mood Light
- Fragrant Heart Candle
- 2 Designer Wine Glasses
.
.
.
P.S. Let us know the customized initials you want on the napkins in the description box while placing the order.