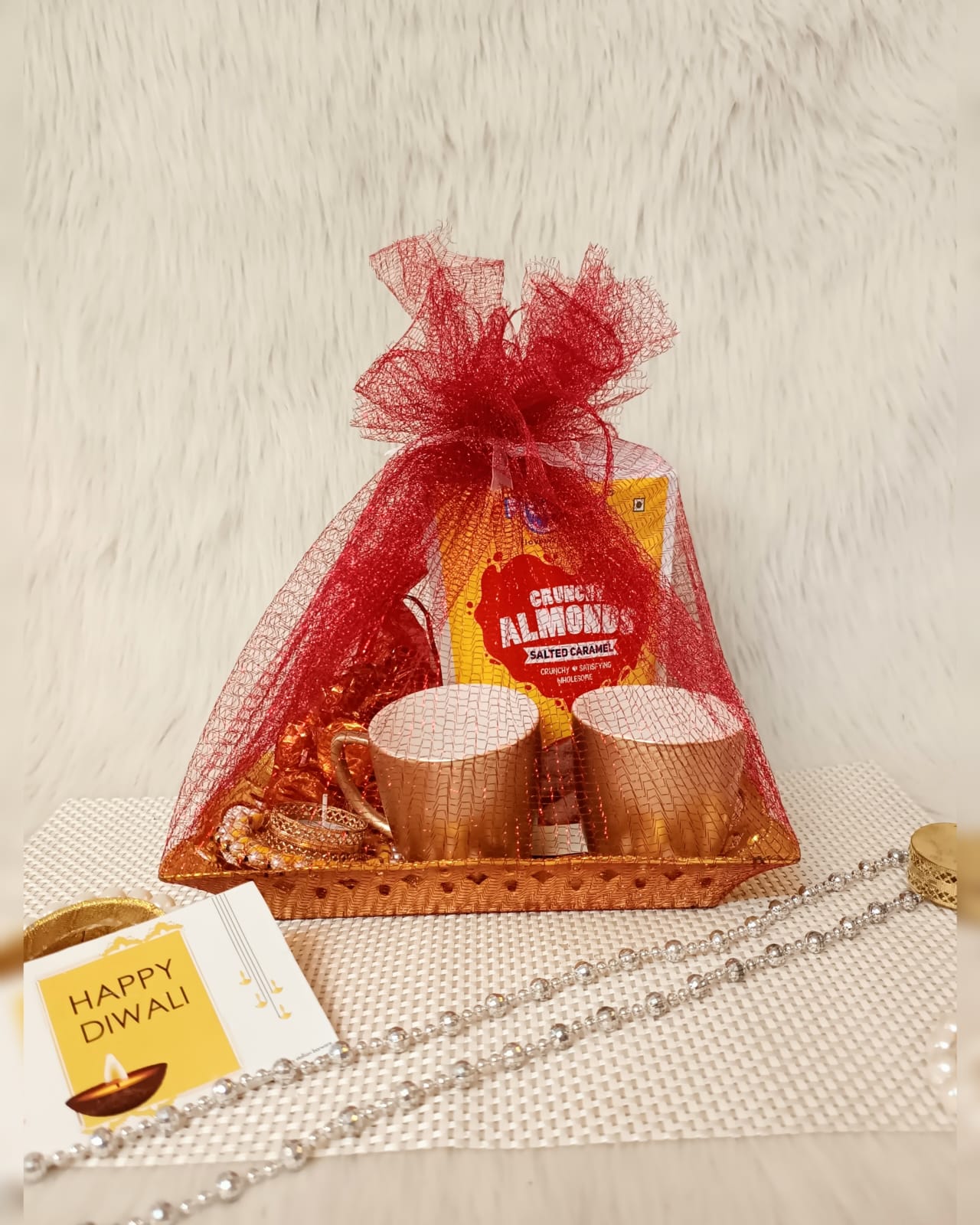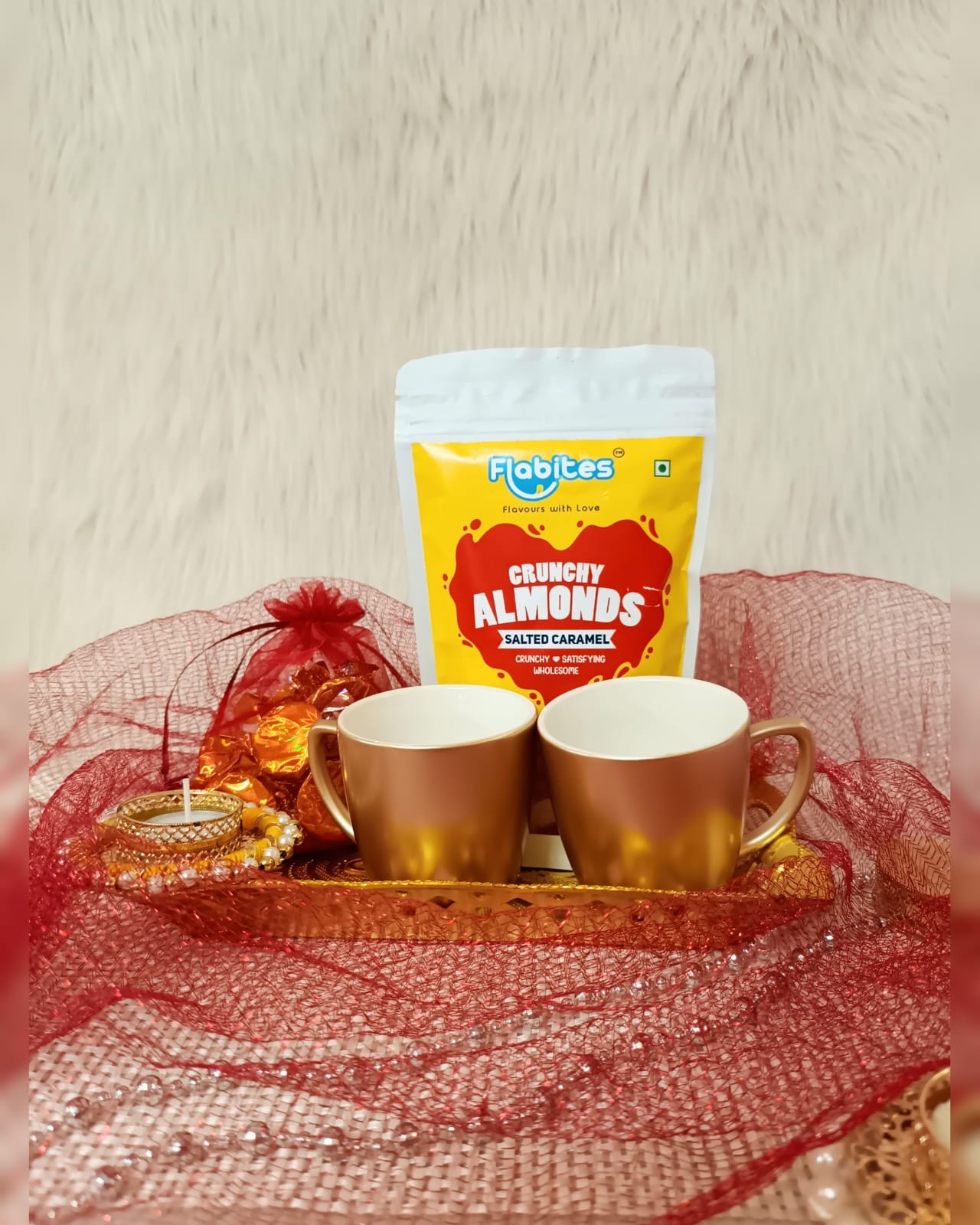 "Golden Goodies Hamper"
Unlike the dozen other cups in your kitchen, these are Unbreakable and designed to make your Coffee love flourish. Sturdy, Stylish & Sip-worthy, these Coffee cups are made to last and win hearts.
It contains,
1. Set of 2 Unbreakable Golden Tea cups (customizable),
2. One Diya( more colours & designs options are available),
3. One p"Golden Goodies Hamper"acket of Flabites almond,
4. Chocolate potli ( pack of 4),
5. One personalize message card,
Packed in a golden tray with net and ribbon.
- WASHING INSTRUCTIONS - To be washed using soft cloth or sponge and mild detergents only. Harsh metal scrubs, scrouers or Scotch Brite is to be avoided.