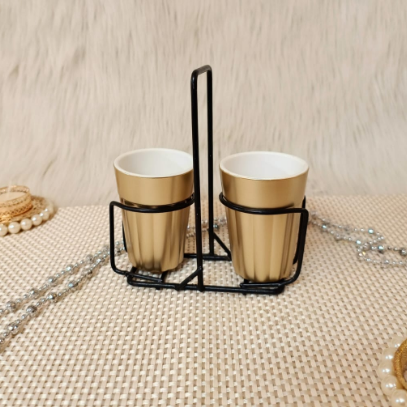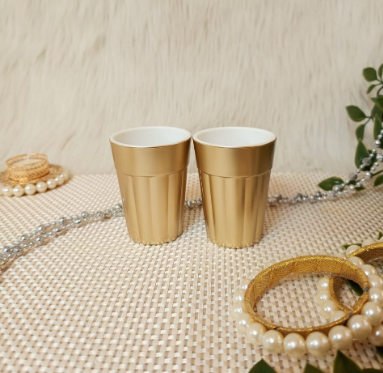 Golden cutting chai
Material: Tea cups are made of poly-carbonate (Shatter-Proof Food Safe Plastic) and caddy is made of wrought iron.

Colour scheme: Gold Cutting Chai cup with black caddy.

Unbreakable, design and feel. It is chip-resistant and break-resistant too.

Package contents: 2 unbreakable Cutting chai cups (150 ml each) and a black caddy.

The product is made of polycarbonate and looks like glass, but it is not glass or ceramic. The material is tougher and durable than glass/ceramic, but slightly lighter than glassware/ceramic products in weight. All our products are food-safe and suitable for serving water, alcoholic as well as non-alcoholic beverages and comply with lfgb migration tests as specified by tuv rheinland (germany)

For adding individual box for each mug or set, please mention in the special instructions box while placing your order.