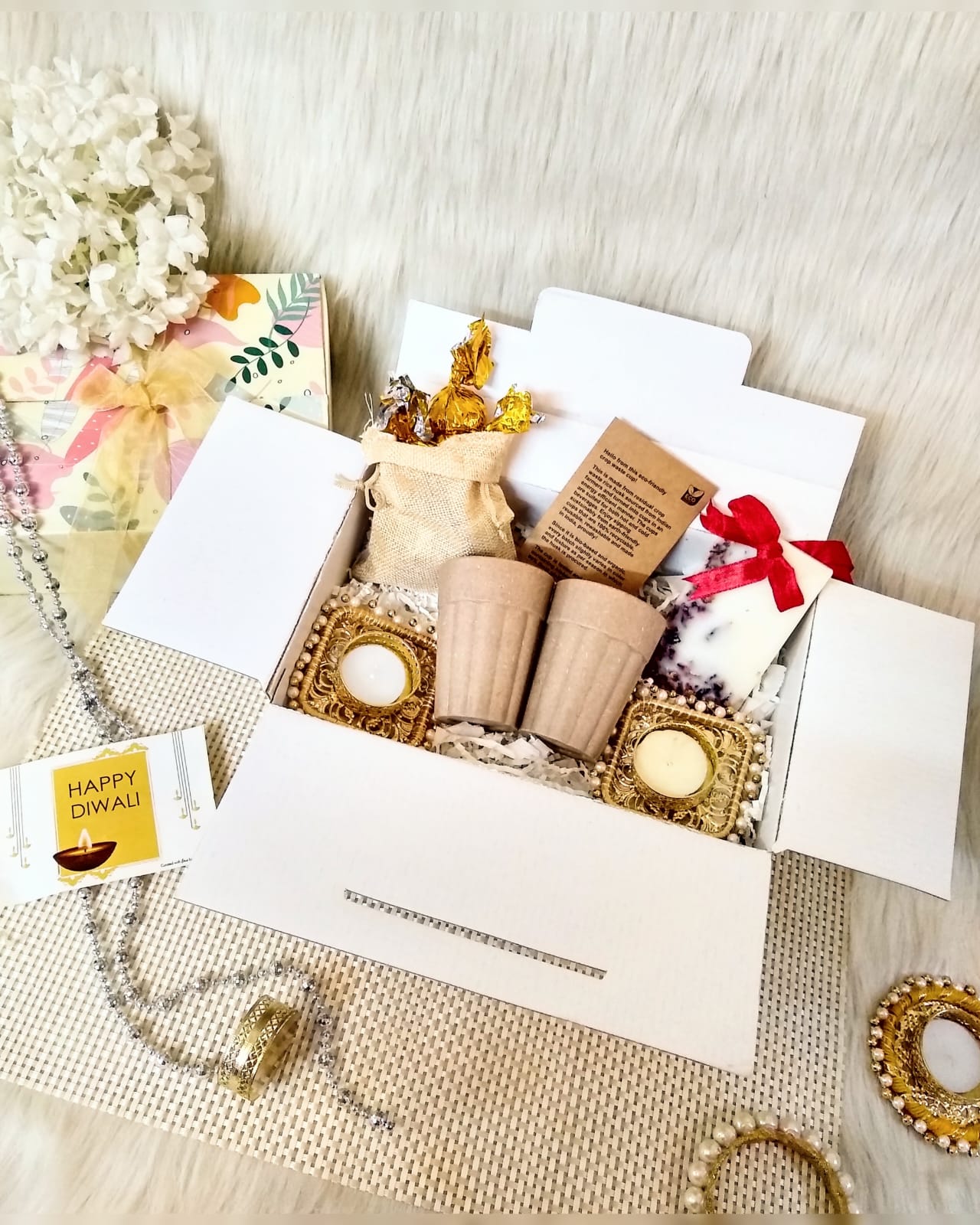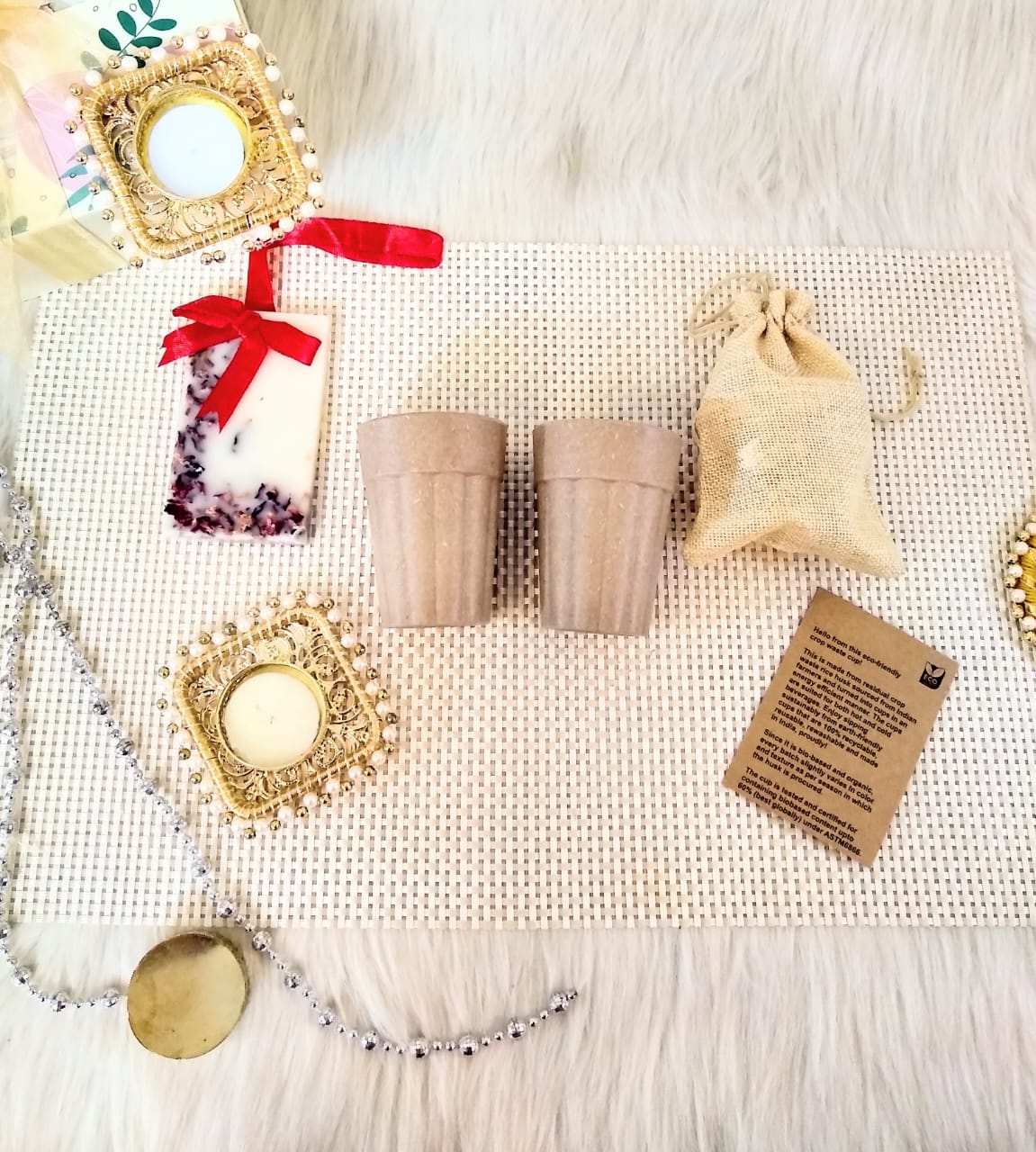 "Eco -Fragrance Diwali Gift BOX"
The most eco friendly gift boxes in town with cups  made of crop waste. Made in India, oh-so-proudly
Box contains,
1. Rice husk cutting chay (set of 2,Customization available),
2. Chocolate potli (pack of 4),
3. Diya (set of 2),
4. Fragrance bar (set of 1),
5. Customizable message card,
Packed in floral box.
- WASHING INSTRUCTIONS - To be washed using soft cloth or sponge and mild detergents only. Harsh metal scrubs, scrouers or Scotch Brite is to be avoided.