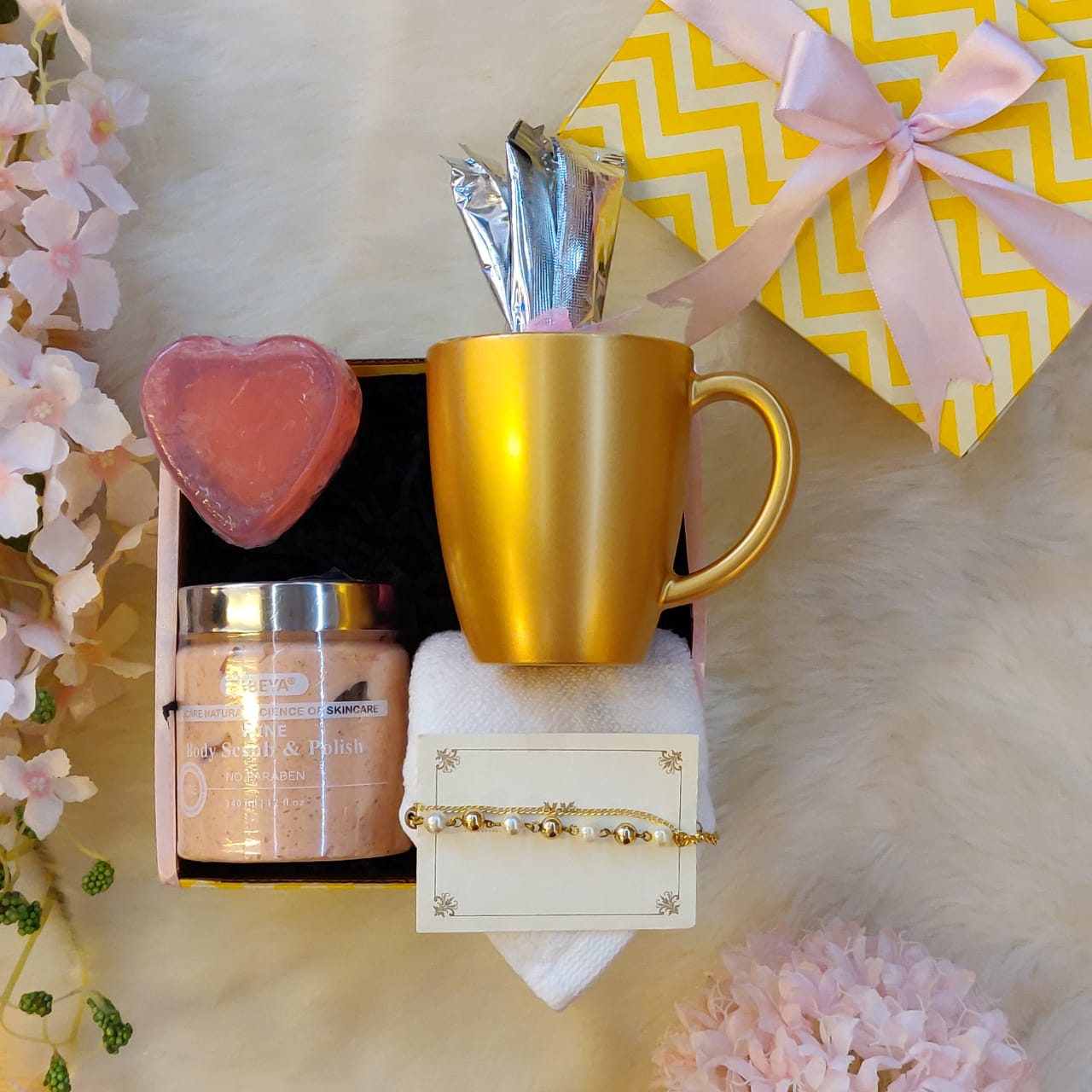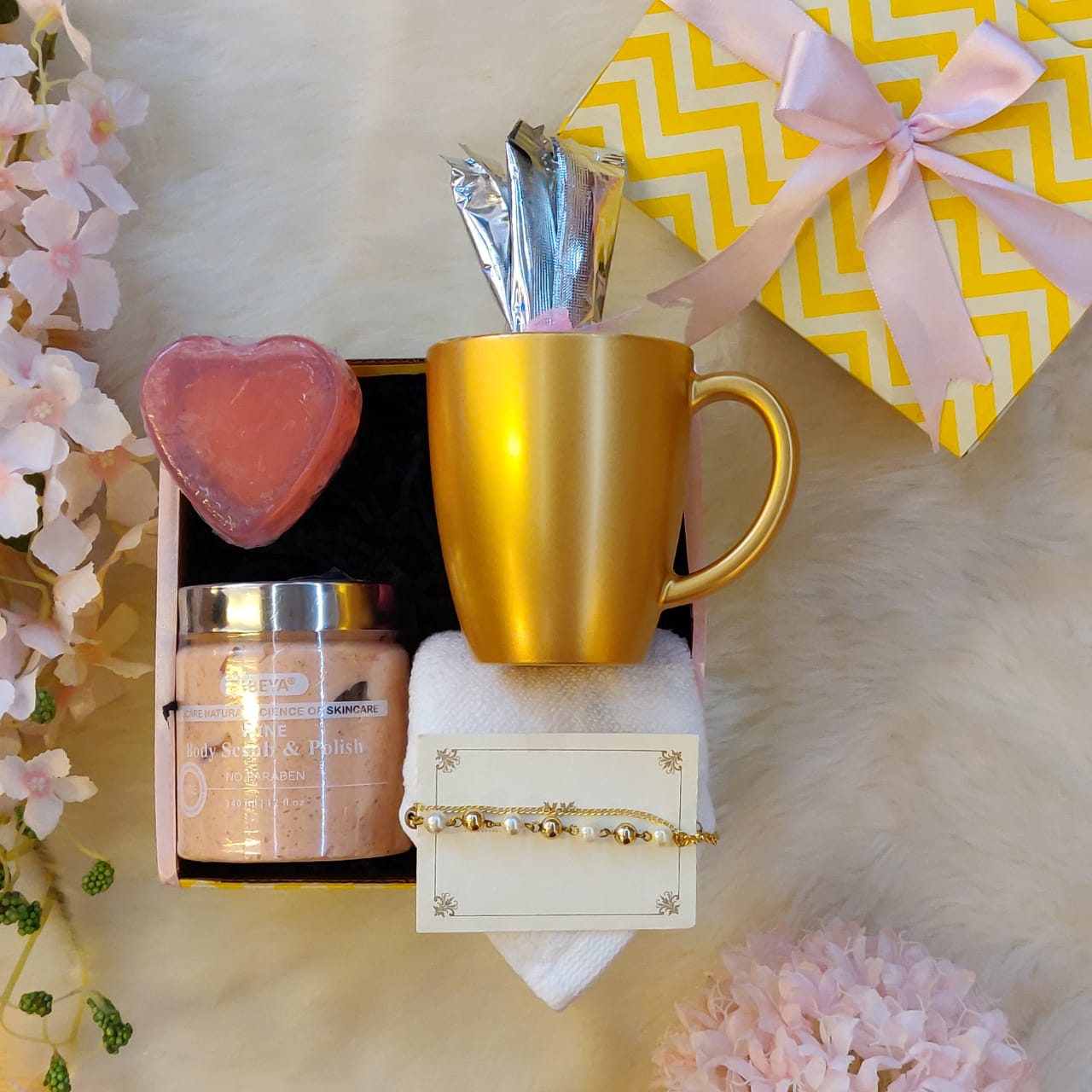 Coz you're my Queen! Gift Box - Women's Day Gift
Box Includes :
- An Unbreakable Gold Coffee Mug
- 1 Fabeya Body Scrub & Polish
- 4 Organic Infuser Tea Sticks
- A Rose Scented Heart Soap
- A Pure Cotton Napkin
- A Designer Bracelet
- 1 Personalized Card
   Packed in a Premium Designer Box
PS. Type in the personalized message in the description box while placing the order and we'll include it in the box for you!