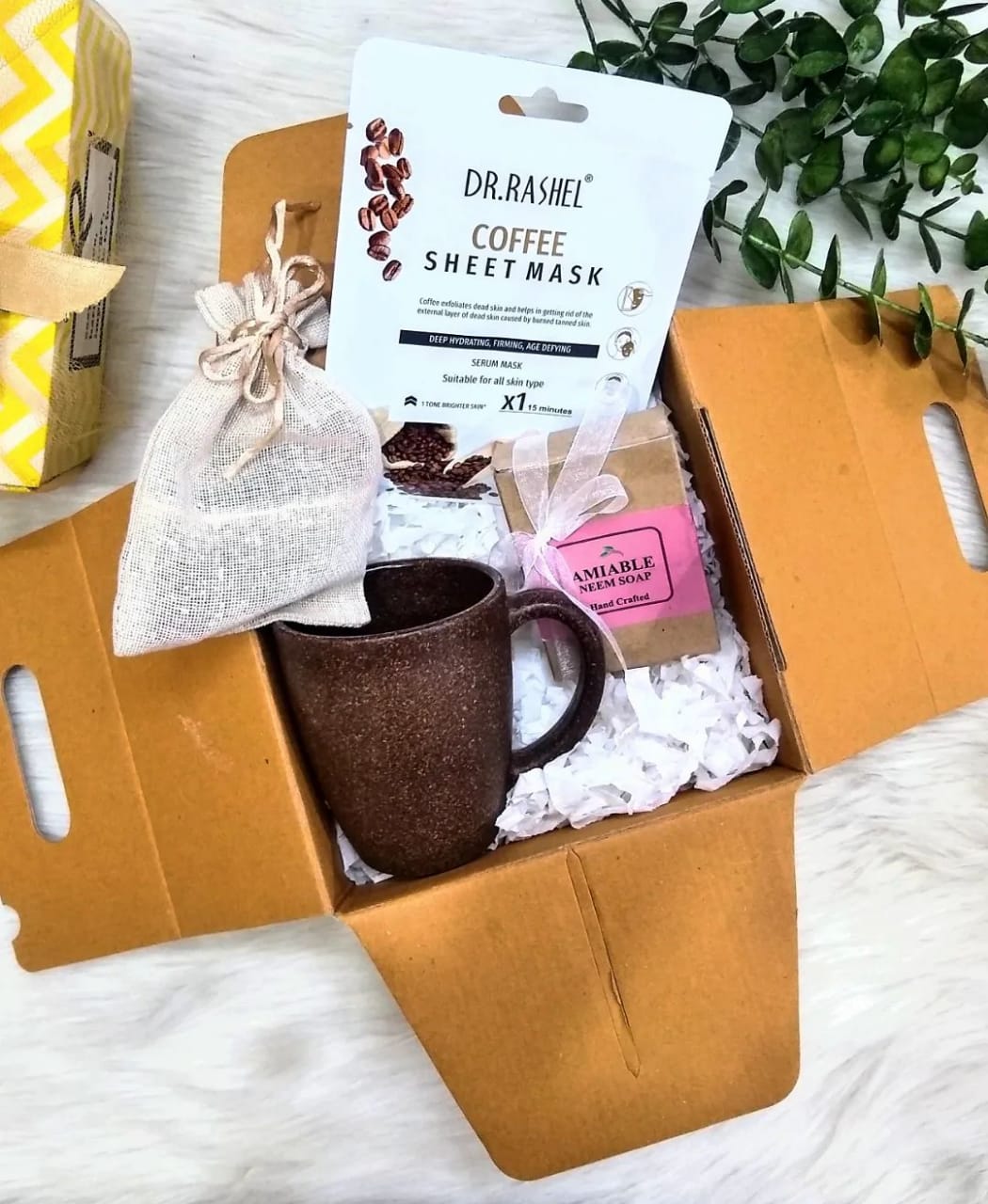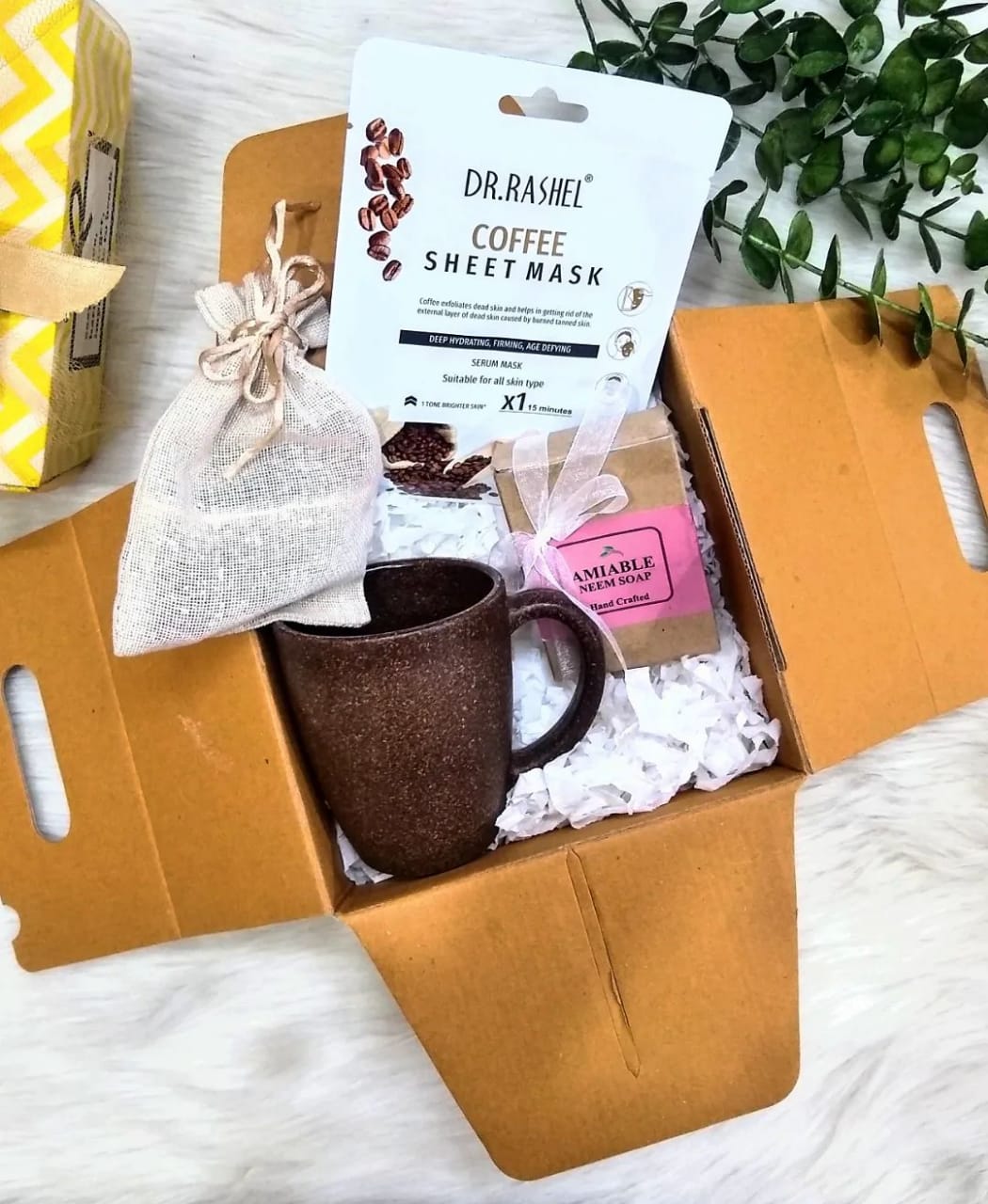 "Coffee' o Clock Eco gift"
HARVEST by Stallion is a range of bio based tableware and cutlery produced from naturally available materials such as Coffee husk. All Harvest products are sturdy, durable and elegant
-BOX CONTAINS,
one coffee mug made with coffee husk ,                                                                     
one Amiable hand made neem soap ,     
coffee sheet mask ,                                                         
cotton potli bag with chocolates ,                                   
a wishes card,
zig zag box.                 
The most eco friendly gift boxes in town with cups made of crop waste. Made in India, oh-so-proudly!