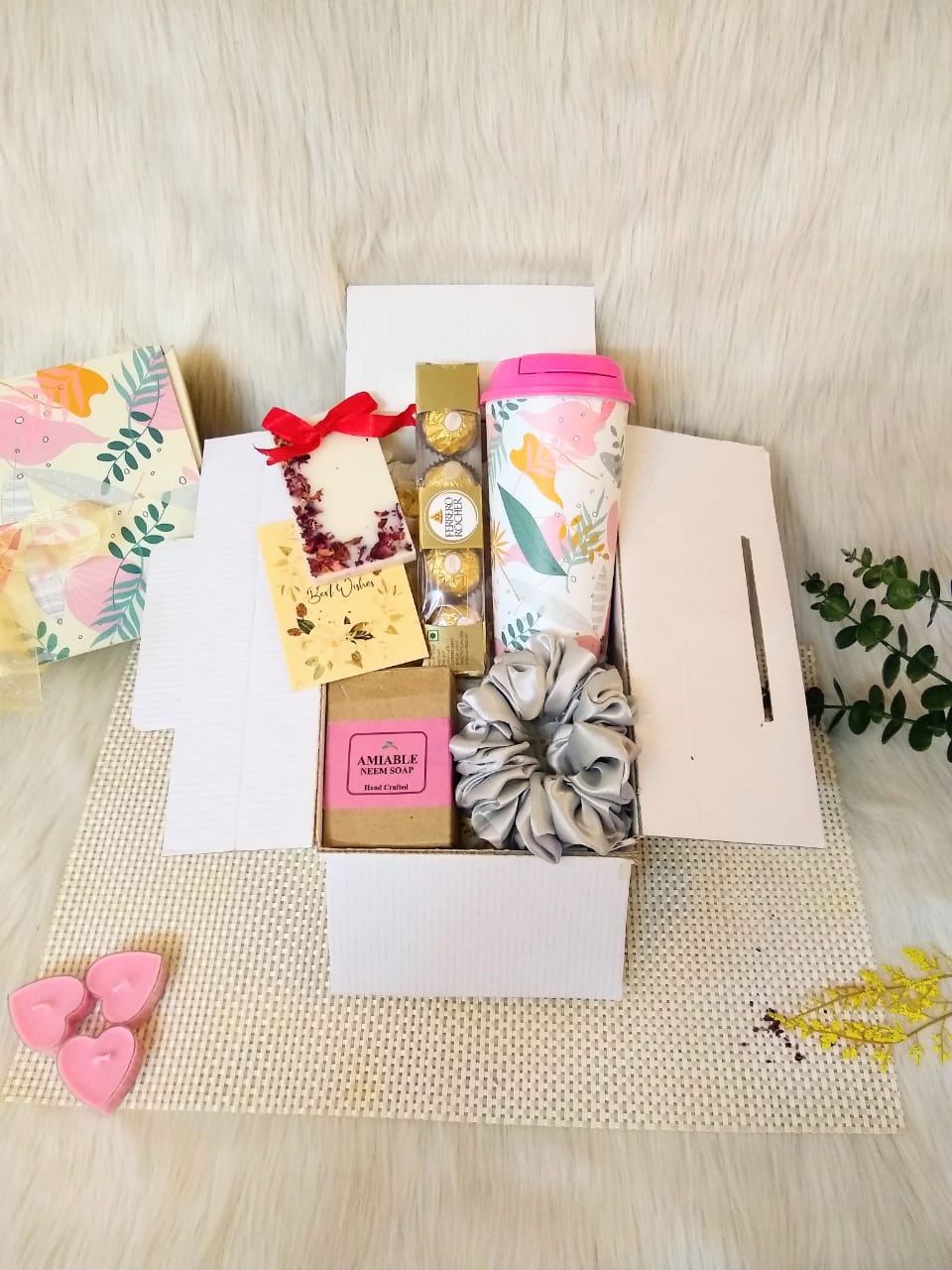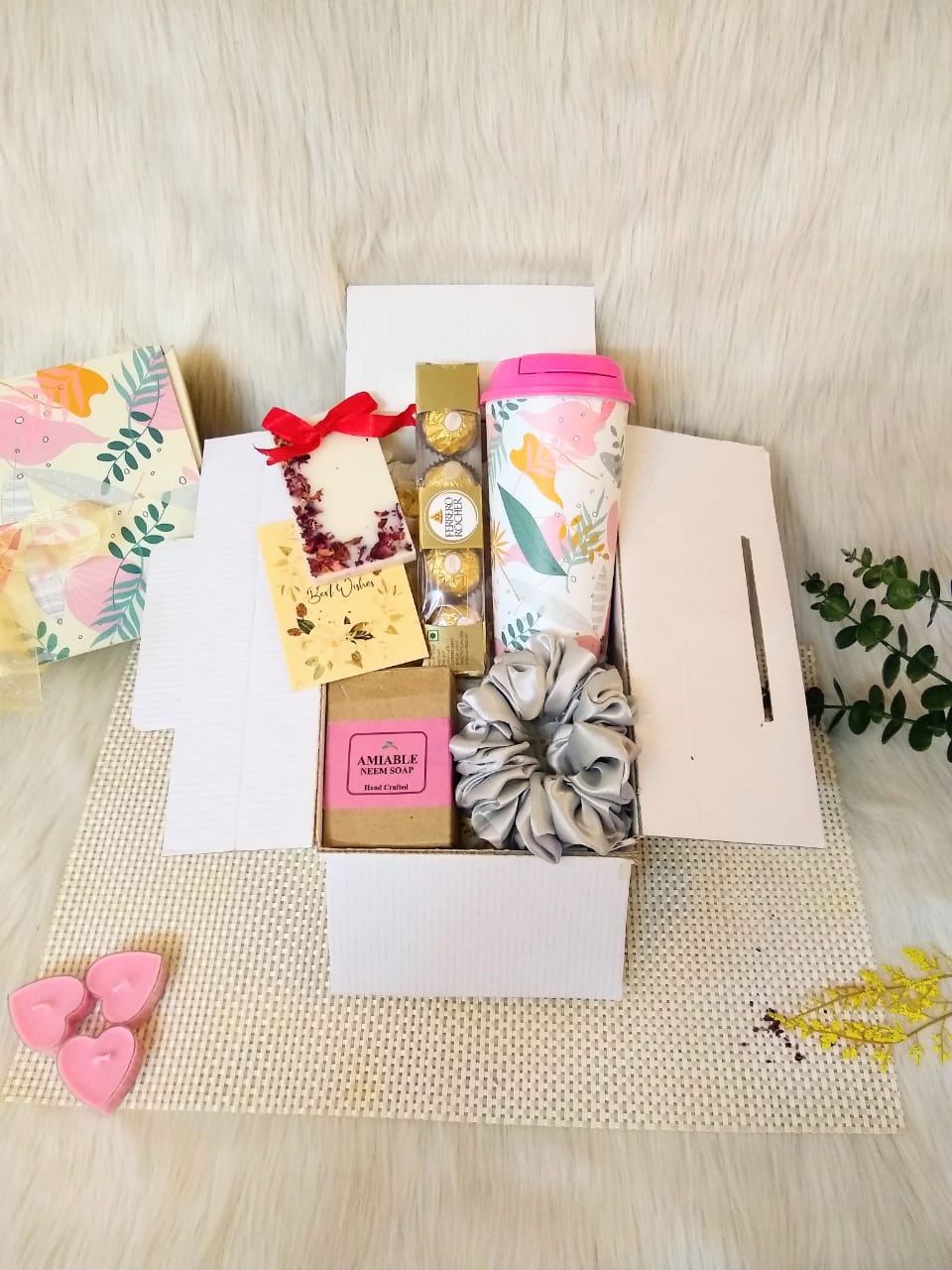 "A Floral Fragrance Box For Her"
Rs. 1,099.00 Rs. 1,209.00
HARVEST by Stallion is a range of bio based tableware and cutlery produced from naturally available materials such as Coffee husk. All Harvest products are sturdy, durable and elegant.
BOX CONTAINS,
1.Rice husk sipper floral print,
2. Ferraro Rocher ,
3. Fragrance bar,
4.Natural Hand made soap,
5,Scrunchy,
6.Best wishes card.
Floral box.
The most Eco friendly gift boxes in town with cups and coasters made of crop waste. Made in India, oh-so-proudly!