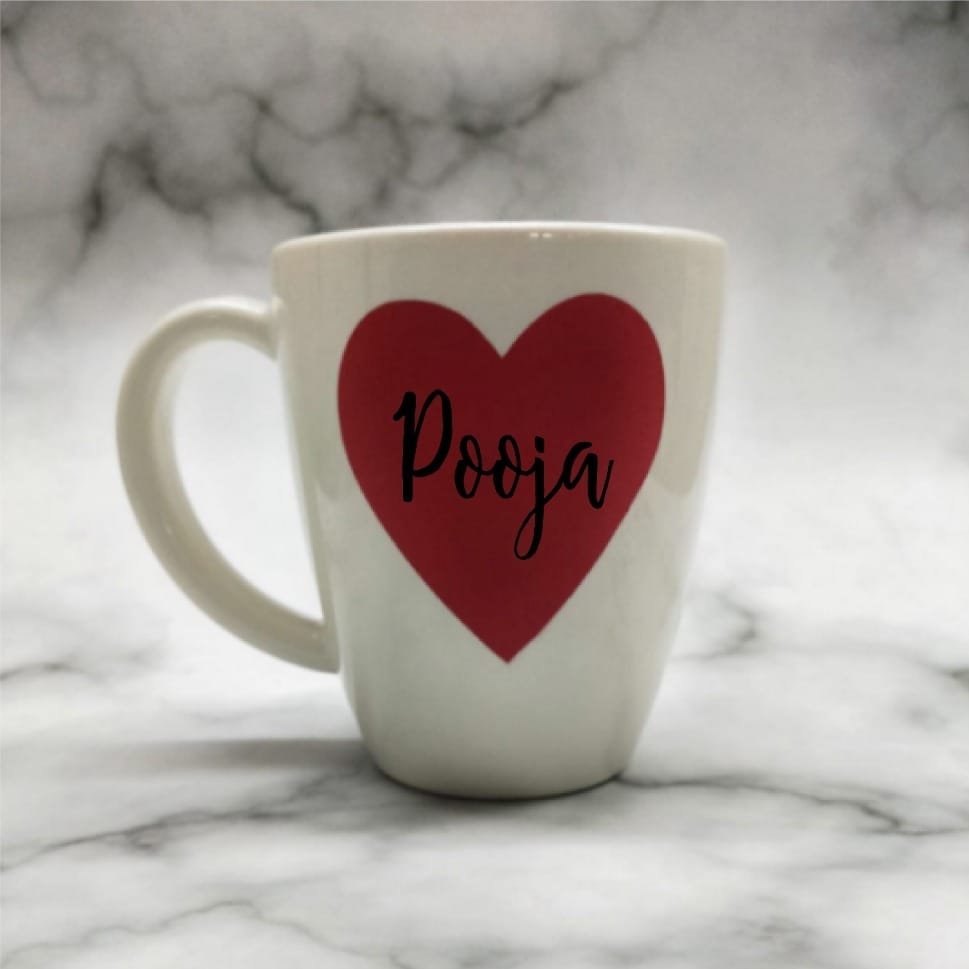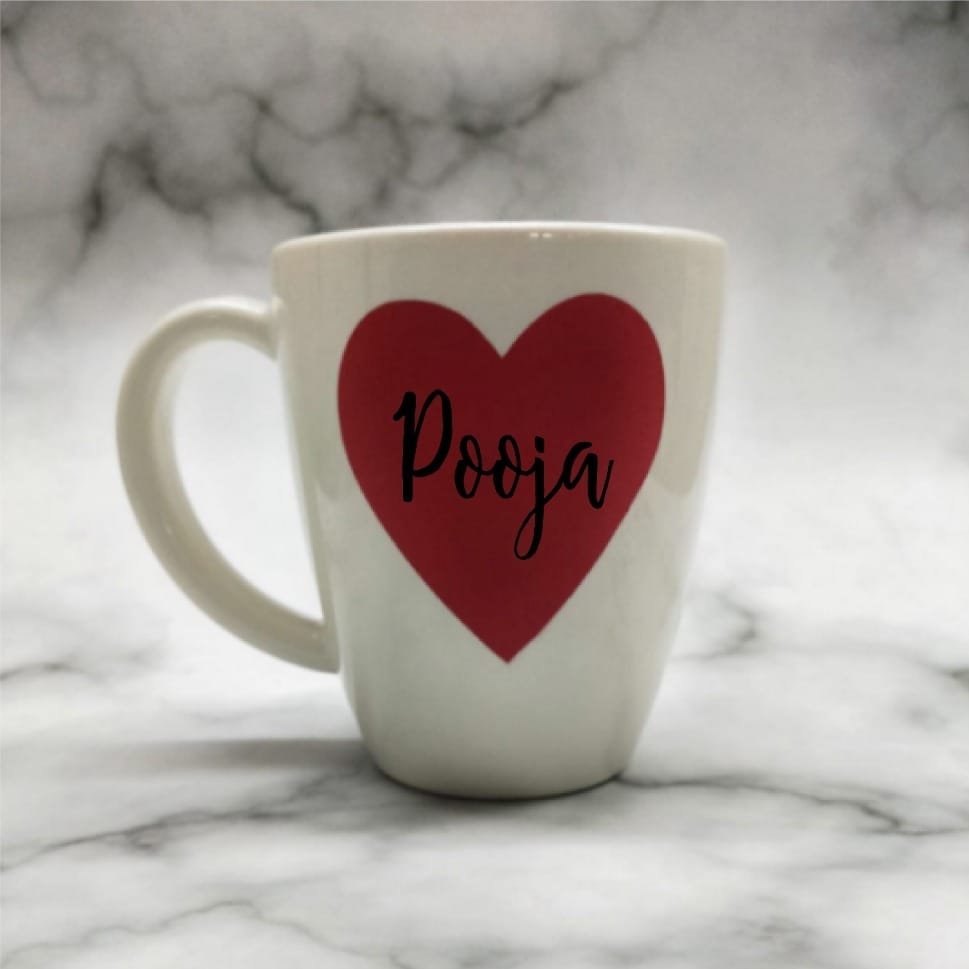 Unbreakable Big Red Heart Mug with Customisable Name - Set of 1
Let us know the name to be customised in the notes tab before checkout. 

- PACKAGE CONTAINS - 1 unbreakable cup (300ml)
- COLOR SCHEME - Big Red heart coffee mug, set of 1
- MATERIAL - Polycarbonate, it's a German polymer that looks and feels like glass or ceramic but doesn't break like one, offering a range that is tough and durable. This material is NOT glass or ceramic. It doesn't break like one at the slightest flick.
- FEATURES - Shatterproof, chip-resistant, microwave - safe, food and beverage contact safe and certified by TUV Rheinland, Germany
- MAKING INFO - Designed and made in India, proudly! by Stallion Barware.

- WASHING INSTRUCTIONS - To be washed using soft cloth or sponge and mild detergents only. Harsh metal scrubs, scrouers or Scotch Brite is to be avoided.